Youtuber Apologizes Over Comment Concerning Nigerian Students In UK
Featured, Latest News, News Across Nigeria
Wednesday, May 24th, 2023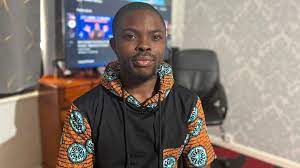 (AFRICAN EXAMINER) – Nigerian Youtuber, Emdee Tiamiyu, has apologized concerning his controversial statement about Nigerian students in the United Kingdom.
The African Examiner writes that during an interview with the British Broadcasting Corporation, Tiamiyu stated most Nigerian students in the UK hide behind studentship to begin a new life in the country, that is, their quest for academic qualifications in the UK is not genuine.
"The student route is more like an answered prayer. It is a big bracket that's able to take a lot of people, the ordinary people."
"We're beginning to see that a lot of people just hide behind the studentship. So the student thing is not real, it's not like they need the degrees," he said.
His statement sparked social media reactions as the statement came at a time the UK government made a law that restricts Nigerian students and other international students and their dependents from bringing their families as dependents.  
Due to the barrage of criticism, the Youtuber has apologized on Wednesday in a video he shared on his Youtube page as he said he  granted the interview to talk on the challenges facing the black communities in the UK.
"I am doing this from the reflections and the truthfulness of my heart that you have seen in the interview/ news feature. Please, I am sorry for any inconvenience this may have caused you.
"If what you have seen being circulated has made you uncomfortable in any way at all, I am sorry, deeply and sincerely sorry.
"And why do I say sorry, because for whatever pain that you feel, I feel even more, because if I meet you in person, if we were able to sit in the same space, probably engage, there is nothing in my heart for you other than love, progress and positive support. People who know me in the world know that this is what I have got.
"There is no other motivation than to grant an interview to speak on the challenges that we genuinely face as a black community back at home and also in the UK," he said.
Short URL: https://www.africanexaminer.com/?p=88158