Kashamu Blasts Obasanjo over Comments On Jonathan's Performance
Featured, Latest News
Sunday, November 23rd, 2014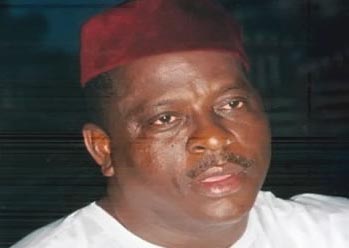 A chieftain of the Peoples Democratic Party (PDP) and Chairman, Organisation and Mobilisation Committee of the party in the South West, Prince Buruji Kashamu has blasted ex-president Olusegun Obasanjo over his comment that President Olusegun Jonathan has performed below average.
Kashamu described Obasanjo's statement as "self-serving, unjustifiable and totally unwarranted."
Obasanjo had said over the weekend during an encounter with book writers in Abeokuta, Ogun State, as part of activities marking the popular Ake Festival.
When asked of his view on Jonathan's administration, he said, "His performance is below average. I will not accept responsibility for his performance. There is nobody that gets such a position without being helped."
In a statement he issued yesterday in Abeokuta, the Ogun State capital, under the aegis of Organisation and Mobilisation Committee, PDP, South West, Kashamu said it was most ridiculous for the former President to publicly denigrate his successors just to score cheap political points, adding that, "If this is how he wants to regain his lost political relevance in the South West, then it would be counterproductive."
The statement reads, "my attention has been drawn to yet another outburst and unwarranted attack by ex-President Olusegun Obasanjo on the person and office of President Goodluck Jonathan wherein the former claimed that President Jonathan has performed below average.
"It is utterly nauseating how he catches on the slightest opportunity to publicly cast aspersion on the President Jonathan, with the intent of inciting the people against the President and swaying public opinion against him. If this occasional outburst is how he wants to regain his lost political relevance in the South West, then it would be counterproductive. We thank God that since he turned his back on the PDP, the party has been repositioned and we have been winning elections fair and square.
"It is high time Obasanjo is reminded that he is not the only former leader in this country. If he is not content with tending to his chicken and farm, at his age and level, he should commit himself to courses that would outlive him. He should be told to shed off the implacably cantankerous image that he has cut for himself and take on a more ennobling character trait." Kashamu said.
Please follow and like us:
Short URL: http://www.africanexaminer.com/?p=19858