$9.3m Arms Scandal: Dokubo's Denial Weightless -APC
Featured, Latest News
Thursday, October 9th, 2014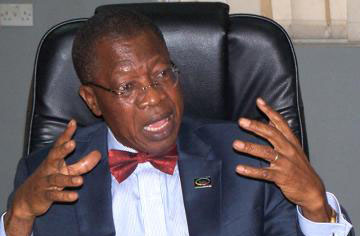 The All Progressives Congress (APC) has declared the repented Niger Delta militant, Asari Dokubo's denial, involving in arms deal carries no weight, until the Federal Government comes out clean on the identity of Nigerians aboard the plane that ferried the $9.3 million already impounded by the South African Government.
In a statement issued in Abuja on Thursday by its National Publicity Secretary, Alhaji Lai Mohammed, the opposition said its reaction followed a story published by www.africaneagle.com and www.nairaland.com saying Asari Dokubo was one of the Nigerians aboard the jet.
"To the best of our knowledge, that report has not been denied over 24 hours later. We therefore contend that Asari Dokubo's denial of his involvement carries no weight until the government, which has claimed ownership of the funds, tells Nigerians who the two Nigerian citizens – who were in the plane with an Israeli are.
"We have no business with Asari Dokubo. He can blab all he likes. We have no reason to disbelieve a widely-circulated published report that named him as one of those on the plane. If he now says he was not on the plane, let the government come out and tell Nigerians who and who were on it, APC challenged.
The party wondered why the government has refused, three weeks after, to identify the Nigerians who flew on the plane that ferried the money to South Africa, especially that the third passenger, an Israeli on board has not been named.
"Identifying the Nigerians will help to unravel the circumstances surrounding the whole scandal. It will be interesting to know if the Nigerians are security officials, officials from the office of the NSA who issued the end-user certificate for the transaction or ordinary.
Nigerians. It will be interesting to know their relationship with the government that qualified them to fly such a huge amount of money to another country without declaring it. It will be interesting to know if they are arms contractors.
"We hope the Jonathan Administration will end its deafening silence on the issue immediately and come clean on the whole scandal," the party maintained.
Short URL: https://www.africanexaminer.com/?p=18475