AfDB Confirms Participation In African Water Association International Congress
Business News, Latest News
Wednesday, February 15th, 2023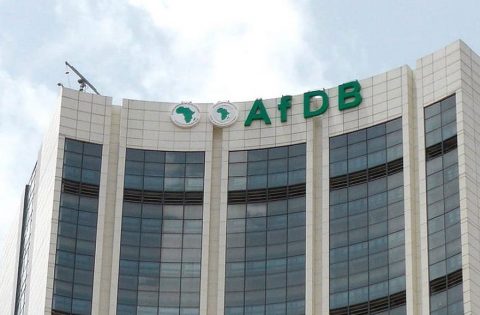 (AFRICAN EXAMINER) – The African Development Bank (AfDB) has announced that it will participate in the 21st International Congress of the African Water Association (AfWA) and 7th Fecal Sludge Management (FSM) Conference, holding in Abidjan
The conference scheduled for February 19 to 23, will be convened under the theme, "Acting for sustainable management of resources and access to water and sanitation for all".
The event, which will be held in a hybrid format, will bring together experts, engineers, technicians, researchers, and multiple stakeholders from both public and private sector to discuss water and sanitation challenges in Africa.
AfWA has the mandate to coordinate the search for knowledge and latest development in the technical, legal, administrative and economic fields for Drinking water production, supply and of sanitation.
The association also aims to promote the exchange of information on methods, processes and procedures of drinking water production and supply and sanitation, as well as initiate, encourage and promote any action of cooperation and exchange in professional training.
AfDB, a regional multilateral development finance institution established to contribute to the economic development and the social progress of African countries, is a strategic partner to the AfWA.
In a statement made available to the media on Tuesday, the Bank said its participation will consist of panel sessions, exhibitions, and client engagement.
The statement added that the AfDB will also host an exhibition booth to showcase projects to engage and spark conversations with partners.
"The Bank will further convene a set of high-level panels and technical sessions involving ministers in charge of water, the private sector, and  heads of utilities and regulatory bodies in the region.
"The side events and panel sessions will engage participants on water and sanitation services and delivery in Africa, infrastructure development, utilities performance enhancement, and the impact of climate change on water security", the statement further explained.
It also pointed out that other relevant themes such as policy, strategic and legal framework for water and sanitation service supply in Africa, will equally be discussed at the conference.
"A specific focus will be put on Bank's financing mechanisms and special instruments in support of the water and sanitation sector in Africa. These include AWF and its instruments including the African Urban Sanitation investment funds (AUSIF), it stressed.
The Bank's side-events and panel sessions, according to the statement, will be livestreamed, adding that  the links will be shared shortly.
Short URL: https://www.africanexaminer.com/?p=85286