Kogi Guber: My Roadmap For Total Transformation In Kogi, By Diche
Featured, Interview, Latest News, Politics
Monday, August 3rd, 2015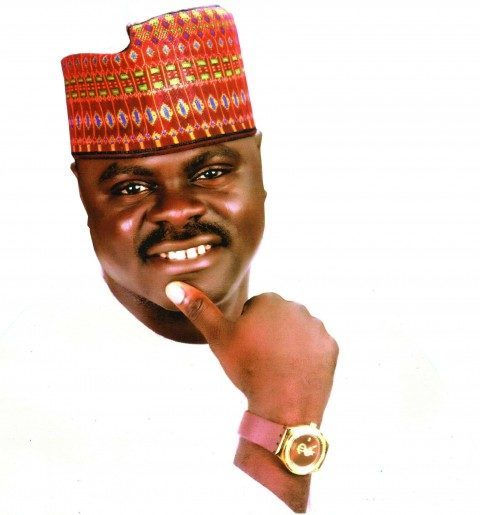 Political Advertorial:
 Kogi Guber: My Roadmap For Total Transformation In Kogi, By Diche
By Eric Ojo, Abuja – Abuja-based businessman, philanthropist and All Progressive Congress (APC) Gubernatorial aspirant in Kogi State, Dr Tim Nda Diche has declared his resolve to put Kogi State on a path of total transformation and development, if given the mandate to serve the state.
Dr. Diche said his vision is to see Kogi State becoming a frontline state which is ranking favourably with other topflight states in the country, adding that he is poised to transform Kogi through the enthronement of new ideas and innovations in governance with a view to making life better for his people.
The aspirant, who holds a PhD in Political Economy, noted that he has always desired a better life for the Kogi people and the society in general. He therefore assured that he will deliver hope, change and action and not political promises.
His words: "My mission is to instill confidence in every Kogite and to persuade our people to believe in ourselves, that we can achieve greatness, growth, reduce poverty, enforce fiscal discipline in governance, create jobs, redistribute incomes by promoting investment in agriculture, developing our industrial and manufacturing potential."
He however added that he will specifically focus on the following areas:
Education    
Many students in Bassa Local Government have benefited from my scholarship scheme under Diche Foundation. When I was the Chairman of Bassa Local Government, education was one of the sectors of focus, because I believe that it is the bedrock of developmental drive in any society. There was massive acquisition and distribution of free education materials and books to schools in the Local Government. I intend to continue to accord education a priority. I will duplicate all these at the state level. I will strengthen the institutional capacity of our state owned tertiary institutions including Kogi State University Ayangba, Kogi Polytechnic Lokoja, Kogi State College of Education among others. We shall transform them into centres of excellence through massive infrastructural development and collaborating with private sector and development institutions for partnership. I will assemble a team of curriculum experts to design scientific and vocational training to match skills with realistic needs of the society. This will make our youths self reliant and even become employers of labour. Entrepreneurial training will also be encouraged in our higher institutions. The emphasis will be to change their mentality from preference to white collar jobs to technical and vocational jobs that can make them self-reliant. To this end, my administration shall crest the Kogi State Higher Education Board to replace the state's scholarship board in order to give loans and realistic bursary support to our citizens.
Health Care
My passion for health care delivery to the society is undaunting. When I was Chairman of Bassa Local Government I sponsored, free medical treatment for those who were sick using doctors from both within and outside the state. In Diche Foundation we also do this from time to time. We shall improve on the existing primary and secondary health care facilities across the state for optimal service delivery. The Public Health Centres (PHC) and the General Hospitals would be fully equipped.
I will ensure that one Specialist Hospital is established in each Senatorial District of the state. I will make Healthcare accessible and free through the Community Health Insurance participatory approach by Cultural Associations across the state.
Developing Micro Business/Poverty Alleviation
Prosperity starts from developing and creating atmosphere where small businesses strive. Small and micro businesses are the underlying factor for wealth creation. I will focus on policies that will create an enabling environment to encourage small businesses. The state will go into strategic partnership with micro/or commercial banks, Bank of Industry (BOI) and Development Partner etc to grant loans for self-reliance and poverty reduction. This will help raise the standard of living and welfare of our people.
Solid Minerals
Kogi State is one of the leading most endowed State in Nigeria in mineral deposits. Kogi has a total mineral deposit including gold, iron ore, crude oil, coal, feldspar, bauxite, limestone, dolomite among others. According to a study in recent time, Kogi has about 99 million tons of coal that can supply electricity to the whole of Nigeria, has heavy limestone deposits to keep 3 giant sized cement factories with over ( 15m tons annual capacity) with large deposit of gold and crude. Yet, we are one of the poorest states in Nigeria. What a paradox. We must take our collective destiny in our hands. The older generation has failed us. Let us declare a new order. Let there be paradigm shift in leadership, to a vibrant, purposeful, youthful, innovative and thinking leadership that will initiate ideas and policies to transform our state and creating a business friendly environment for private sectors and foreign direct investment (FDI) in mining, exploration and exploitation that will enhance Kogi capacity in contributing to the National wealth. This will in turn confer on us the derivative advantage as is currently been enjoyed by Niger Delta States which has made them 'better off than many states in Nigeria in terms of revenue and corresponding development.
Agriculture And Food Security
Agriculture is the future of our economy. It is an obvious fact that Kogi State is blessed with rich and vast arable land yet many cannot afford three square meal a day. I will lead a team to develop agriculture so as to feed ourselves, transport food to other states and also export to other countries. I will create an enabling environment for large scale rice production/processing. This will boost our revenue and create jobs for our teeming youths. We will also encourage our peasant farmers to use modern and efficient equipment and tools that will enable them move out of the traditional systems of farming.
Culture/Tourism
The tourism industry will be developed to make Kogi State a tourism hub in Nigeria with our proximity to the Federal Capital Territory (FCT). Tourism can become an important source of our finance by attracting foreigners to our state. We have a lot of tourist attractions like the Confluence site, the annual cultural festivals in the three Senatorial Districts, the Ete fishing festival in Bassa, Inikpi and Omodoko Statutes in Idah, Bishop Ajayi Crowder Statute in Lokoja among others. We will develop them to world class tourist destinations.
Housing
I believe every Kogite no matter his/her background or status has the right to affordable housing. The government under my leadership will go into partnership with the private sector and mortgage finance institutions to build low cost, durable and habitable housing to be sold at negotiated and friendly terms of payment to citizens. This will help low income groups to own their own houses. This is a basic human right, enshrined in the Universal Declaration on Human Rights (UDHR) adopted by the United Nations (UN). We will work to enforce this in Kogi State. My administration shall adopt the mortgage fund system in partnership with private Mortgage Banks, Federal Mortgage Bank of Nigeria, Micro Finance Banks and Central Bank Scheme.
Rural Development/Transformation
We shall embark on massive infrastructural development in the rural areas across the state. Rehabilitate the existing rural roads, construct new ones and open up access roads. We shall ensure the transformation of the rural economy from that of mere subsistence to a modernized one with the believe that the sector is the backbone of economic activities of the urban centres in the state and a springboard for micro and small scale businesses since they account for about 70% of the state's population which is 3 million people. I will create Kogi Rural Development Fund in partnership with commercial banks, to coordinate these efforts and provide soft loans to small scale businesses in rural areas. I will develop and implement policies that will balance economic and social prosperity between urban and rural areas.
Peaceful And Harmonious Coexistence
We will build bridges of unity across ethnic religious and cultural divide to ensure that every group has a sense of belonging in Kogi State. My governorship will bring about equity, justice and fair play in the state and will unite our people. My administration shall work with the Royal fitness and create local vigilantes across the Local Governments and reinforce security of lives and property from the Kogi State Security Trust Fund.
Motivating The Civil Service
I believe good governance must be supported by a well motivated, trained, competent and dedicated civil service. Therefore, we will develop its capacity to implement our policies and programmes with a new training policy that will instill confidence in them. The welfare of the generality of the workforce will be my priority for optimum service delivery.
Development Of Infrastructure
I will invest massively in critical infrastructure across the state. Premium will be placed on road dualizations, water, electricity, health, education as well as building an Airport in Lokoja and collaborating with the Federal Government to ensure the completion of the Ajaokuta Steel Company which has become moribund. This, I believe, will guaranty productivity, wealth and employment benefits to the citizens of the state.
Kogi State Financial Trust Fund
We shall save money for the future of Kogi State through the Kogi State Financial Trust Fund (KSFTF) to be structured after the Nigeria Sovereign Trust Fund Authority. Kogi State would bank on it for the rainy days and I shall leave the state better for its future aspirations, not the empty purse.

Short URL: https://www.africanexaminer.com/?p=24662