Again, Aregbesola Wins Osun For Buhari (LGA Results Out)
Latest News, News, Nigeria 2015 Election
Sunday, March 29th, 2015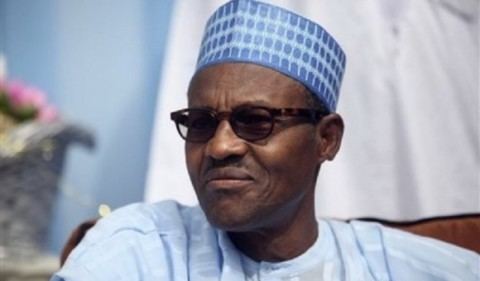 Just like he did in 2011 presidential elections, Gov. Rauuf Aregbesola has again delivered the Osun state votes to the presidential candidate of the All Progressive Congress (APC).
The people of the state voted massively for the opposition Presidential candidate, General Muhammadu Buhari.
Results from the 22 Local councils of 30 officially released in the State are as follows.
Ayedire LGA
Presidential APC 8,280; PDP 6,323
Obokun LGA
Presidential APC 10,506; PDP 9,325
Ilesha West
Presidential APC 11,714; PDP 5,145
Ayedade LGA
Presidential APC 13,560; PDP 9,466
Olaoluwa LGA
Presidential APC 8,125: PDP 5,910
Oriade LGA
Presidential APC 12,724; PDP 10,490
Egbedore LGA
Presidential APC 9,577; PDP 6,507
Ifelodun LGA
Presidential APC 17,040; PDP 9,847
Irepodun LGA
Presidential APC 12,485; PDP 7,750
Isokan LGA
Presidential APC 10,187; PDP 6,974
Orolu LGA
Presidential APC 8,466; PDP 6,360
Odo Otin LGA
Presidential APC 13,351; PDP 10,230
Ife East LGA
Presidential APC 12,513; PDP 15,532
Olorunda LGA
Presidential APC 23,342; PDP 7,958
Atakumosa West LGA
Presidential APC 6,639; PDP 4,734
Ife South LGA
Presidential APC 9,793; PDP 9,283
Ife North LGA
Presidential APC 8,369; PDP 7,921
Boripe LGA
APC 12,152; PDP 7,457
Ila LGA
Presidential APC 11,576; PDP 7,647
Ifedayo LGA
Presidential APC 3,824; PDP 3,786
Atakumosa East LGA
Presidential APC 8,668; PDP 5,418
Ilesha East LGA
Presidential APC 13,229; PDP 5,740
Short URL: https://www.africanexaminer.com/?p=23006