"Aregbesola Diverts Public Funds to Build Religious Center"
Latest News, News
Friday, January 24th, 2014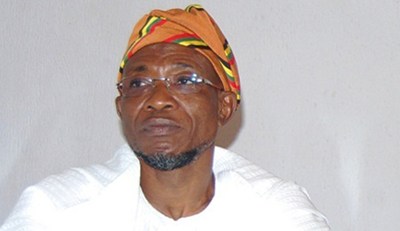 Kayode Adelowokan, Lagos
The Socialist Party of Nigeria (SPN), Osun State Chapter has accused Osun state government of diverting the state's public resources to building a Christian Interdenominational Worship Centre.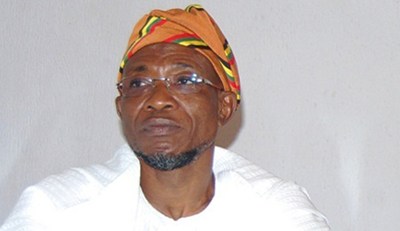 Reacting to newspapers publication, SPN said the state government has already committed N51 million to pay people whose farms are being taken over for the worship centre.
The group in a press statement signed by its State Chairman, Alfred Adegoke and its State Secretary, Kola Ibrahim, on Friday, January 24, 2014, expressed optimism that hundreds of millions will be committed to building the worship centre.
According to the statement, "This latest action further confirms our position that the current Aregbesola/APC government is only using religion to further its political interests, while wasting public resources on frivolities.
"In a country, where the State is declared secular, Aregbesola government has been unduly promoting religious tendencies of various hues and colours. The same government declares frivolous public holidays and committed public resources to celebrating private religious festivals. The governor himself has turned every public and government function to religious venue, reciting religious verses! This clearly is divisive and has the tendency to cause unwarranted religious acrimony.
"More than this, various divisive and anti-poor policies of government have engendered negative reactions, some of which are expressed through religious prism. For instance, the merger of public schools, which has created problems for many pupils, students and their parents, has been used by religious groups to feather their interests. While we in SPN are opposed to this merger policy from the angle of the inconvenience it will create for poor and working people, coupled with the anti-developmental nature of the policy, various religious groups have latched on the issue to promote their private interests e.g. calling for the return of schools to missionary owners."
Consequently, SPN lamented that there have been growing religious feelings with various interest groups, adding that most with selfish agenda, using religion to seek attention of state.
The statement also said, "Rather than this stopping government's frivolous promotion of religion, it has given better excuse for the Aregbesola's government to use public resources to bribe religious groups. For instance, prior to this time, the Aregbesola government donated over N30 million to the family of a late church leader, to build a mausoleum for the dead man!
"This approach to governance is clearly immoral. In a state where more than 80 percent of the population do not have access to potable/pipe-borne water supply, and where tertiary institutions in the state have no functional ICT facilities, these religious spending clearly shows governance in disarray.
"The N51 million can at least lay some pipes for water supply for Osogbo, the state capital, where potable pipe-borne water supply has been non-existent for years. The money can even procure farm inputs and equipments for farmers whose crops are to be sacrificed for the religious centre. While government commits resources of the state to pacifying religious interests, the state-owned university has been in a state of comatose, with poor facilities that has made students and staff to improvise. Currently, the fate of medical students in the university is uncertain, as the institution's medical programme has not been approved. N18, 000 minimum wage has not been fully paid to workers, while over 20, 000 youths employed under the government's employment scheme are paid less than N10, 000, without guarantee of secure and decent employment.
"This diversion of public resources to religious end is not different from the federal government's commitment of public resources to building religious centres, while majority of the citizens are living in penury. Indeed, religion has become a new tool by politicians in power to bamboozle the suffering masses. Money meant for public good are diverted to religious interests to seek the favour of religious groups and divide the people. It is no more news how several billions are wasted yearly by all tiers of government to sponsor people to pilgrimage that ordinarily should be a private affair."
The Socialist Party of Nigeria (SPN) therefore called for the immediate reversal of the "obnoxious" abuse of public fund.
"We demand immediate end to undue and frivolous promotion of religion in the state. We demand full employment for all able-bodied indigenes of the state, and expansion of social infrastructures, including provision of potable water supply across the state. More than this, we of the SPN stand for public ownership of the economy under the collective and democratic management and control by the workers, communities, relevant professionals and the working people in general, as a basis of ending mass suffering in the midst of superabundance."
Short URL: https://www.africanexaminer.com/?p=7627