At Last, Government Blacklists El-Zakyzaky Shiite's IMN as a Terrorist Group
Featured, Latest News, News
Monday, December 5th, 2016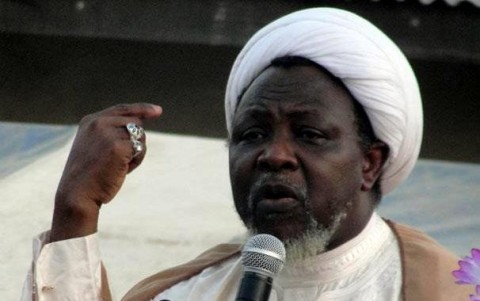 By Ganiyu Nasirudeen
KADUNA, NIGERIA (AFRICAN EXAMINER) –The Islamic Movement of Nigeria (IMN), one of the Nigerian Shiite sect groups has been declared as a terrorist group.
This declaration is part of the submissions made Monday by the Kaduna State Government in its much awaited White paper on the alleged illegal activities by the group's members in the State.
More than ever before, the Ibrahim El-Zakyzaky-led Shiite organization – IMN has been having a running battle with the law enfoecement agencies since 2014. Most of its latest clashes always coincided with the Ashura day celebration, which featured among others, procession of its members from various Northern States to Kaduna, the Nigeria headquarters of IMN.
Up till 2016 bloody clash, the Shiite group was always at the receiving end, as it lost huge number of its members, including the immediate members of El-Zakyzakky.
The embattled leader himself has since December 2015 skirmish remained in detention, over alleged activities by his followers which the government said disturbed the peace of the State, as well as a threat National security.
The white paper specifically declared "For all intent and purpose, the IMN is an insurgent group and ought to be treated as such''.
It further clarified that members of the IMN owed ''absolute loyalty to Sheikh Ibraheem El-Zakzaky," therefore, he (El-Zakyzaky) ''bears responsibility for all the acts of lawlessness committed by the organisation and should therefore be held responsible, fully investigated and prosecuted."
As for the members of the group allegedly killed last year by soldiers, the State Government in its paper hinted that it might not prosecute the indicted officers, stil,l informed that the decision for appropriate action might be left for the Federal Government to take.
It would be recalled that last week, Kaduna State Governor Mallam Nasiru El-Rufai while addressing press, indicated that there exist in the State other Shiite Muslim sect groups, saying that IMN has been notorious in its activities.
Some members of the public has faulted the persistent detention of El-Zakyzaky without trial, arguing the government's action amount to abuse of law and infringing on the freedom of the detained sect leader.
Short URL: https://www.africanexaminer.com/?p=36802