British Airways Flight Returns To Heathrow After 'Smelly Poo' Left In Toilet
African News, Featured, Latest News
Saturday, March 14th, 2015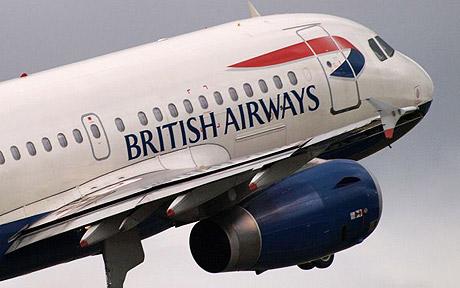 A British Airways flight was forced to return to England because of a 'smelly poo' left in a toilet.
Councillor Abhishek Sachdev, from Hertfordshire, says he was on the BA flight to Dubai when it was forced to return to Heathrow.
It is understood that cabin crew unsuccessfully tried to fix the problem, but the flight was forced to turn around when the odour became unbearable for passengers.
Coun Sachdev, a town councillor in Herftordshire, tweeted: "Insane! Our BA flight to Dubai returned back to Heathrow because of a smelly poo in the toilet! 15hrs until next flight…britishairways"
The Tory councillor, said the flight departed on time Thursday night and everything seemed fine until the captain made an announcement about 30 minutes after take-off when the seven-hour flight was over Belgium.
Coun Sachdev told the Mail Online: "The pilot made an announcement requesting senior cabin crew, and we knew something was a bit odd.
"About 10 minutes later he said you may have noticed there's a quite pungent smell coming from one of the toilets.
"He said it was liquid faecal excrement, those are the words he used. He said it's not a technical fault with the plane, and he was very adamant about that."
Passengers were then told that the plane would be forced to return to London for health and safety reasons, said Coun Sachdev.
He was travelling with his pregnant wife, Rupa, and their two-year-old daughter, Shravani.
Short URL: https://www.africanexaminer.com/?p=22707