Coalition Against Corrupt Leaders Berate FG for Underfunding EFCC, Demands Bamaiyi's Probe
Latest News, News
Wednesday, December 18th, 2013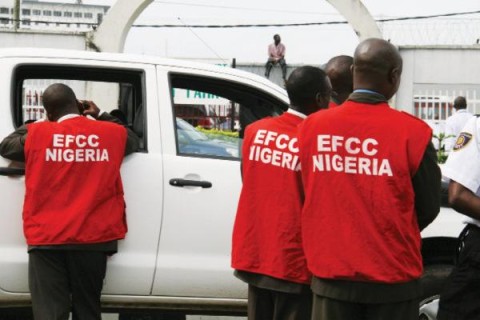 Kayode Adelowokan, Lagos
The Coalition Against Corrupt Leaders (CACOL) has flayed the federal government for underfunding the Economic and Financial Crimes Commission (EFCC).
The Agency, on Monday, admitted that lack of adequate funding by the President Goodluck Jonathan's administration is affecting its fight against corruption in the country.
The Secretary of EFCC, Mr. Emmanuel Adegboyega, raised the alarm in Abuja while briefing the Senate Committee on Drugs, Narcotics, Financial Crimes and Anti-Corruption, at a public hearing on the bill for an Act to establish the Nigerian Financial Intelligence Agency.
Speaking on behalf of the Coalition, the Executive Chairman of CACOL, Comrade Debo Adeniran, averred that starving the anti-graft agencies of fund is a clear indication that the FG is encouraging corruption in all ramifications.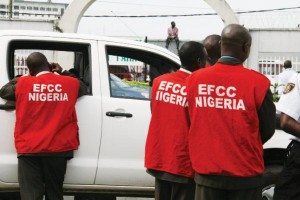 He said, "History will never be fair to this government as it is obvious that President Goodluck Jonathan is deliberately starving the EFCC so that the institution would be toothless bull dog. Is it not absurd that the EFCC is underfunded in a country where its National Assembly spends over N150bn yearly as overhead costs; where a minister bought just two cars for N225million, where the Presidency budgeted N1bn for food? Massive looting is going on every minute in this country unchecked. Nigerians are no longer surprised that the EFCC cannot prosecute any of the big thieves and looters in government because the government has incapacitated it. Jonathan government is only paying lip service to fighting the scourge of corruption in this country."
The anti-corruption crusader has commended EFCC on the arraignment of Mr. Fred Ajudua, for fresh charges of defrauding a former Chief of Army Staff, Lt.-Gen. Ishaya Bamaiyi (rtd), of about $8.395m.
Comrade Adeniran however charged the commission to investigate how Mr. Bamaiyi came about $8.395m because civil servants are not permitted to do other business.
"It is a good thing that the case has been reopened but the EFCC should also query Bamaiyi on how he came about such huge amount. We should not be using state money to protect criminals", Adeniran said.
Short URL: https://www.africanexaminer.com/?p=6117