Court Stops Lagos From Collecting Tolls On Lekki-Ikoyi Bridge
Featured, Latest News
Thursday, March 27th, 2014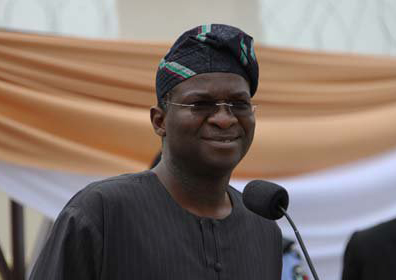 Ayo Balogun, Lagos
The Federal High Court in Lagos, Nigeria on Thursday ordered the Lagos State Government to stop collecting toll on the Lekki-Ikoyi Link Bridge, built at the cost of N29 billion.
The court described toll collection on the bridge as illegal and unconstitutional and granted the relief being sought by the claimants.
A civil rights lawyer, Ebun-Olu Adegoruwa had in April last year gone to court to ask the court to declare unconstitutional the Lagos State Government of a bridge on a Federal waterway and the imposition of tolls on him and other users of the same bridge.
The Federal High Court, Ikoyi, presided over by Justice Saliu Seidu, in his judgment held that the power of control of all navigable waterways in Nigeria, resides in the Federal Government and that from all the documents before the court, the only justification for the toll fee on the bridge by Lagos State is the Public Private Partnership (PPP) Law.
The court said that law could not apply to the Lekki-Ikoyi bridge as it was built with the money of Lagos State, without any PPP's involvement, saying that since there is no law supporting the toll fee, it is illegal and should be stopped forthwith.
There were nine declarations and one injunctive release before the court in the suit file by the civil rights lawyer to restrain government from collecting tolls on the bridge.
In its defence, the Lagos State Attorney General and Commissioner for Justice, Ade Ipaye held that the government had the legal authority to construct bridges to facilitate movement of people in the state.
The government also held that section 29 of the Public-Private Partnership, PPP Law authorised for user fees or charges or toll on any public infrastructure, but the court disagreed that the government should collect toll on a project not built under PPP.
Reacting to the judgment, Adegoruwa commend the courage of the judge, especially against the background of the impunity that "we are all being subjected to in this country."
"Coming a day after the same court nullified the imposition of new number plates, this judgment should be an elixir, to all Nigerians, to proceed to challenge all illegal taxes and arbitrary charges, in the name of road tax, PHCN meter maintenance charge, estimate bills, without electricity and so on," he said.
Short URL: https://www.africanexaminer.com/?p=9553