Cyber-crimes, Online Fraud Culprits to Bag Seven Years Jail Term
Crime Watch, Latest News, News
Thursday, October 23rd, 2014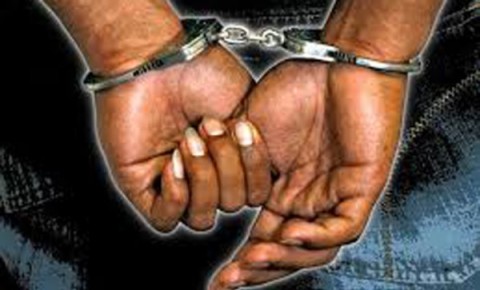 Ayodele Afolabi, Abuja
Cyber crimes and online fraud perpetrators in Nigeria would henceforth get seven years jail term if caught.
This followed the passage of the bill sponsored to that effect by Senator Adegbenga Kaka (APC Ogun East).
The bill tagged:  "A Bill for an Act to Provide for the Prohibition, Prevention, Detection, Response, Investigation and Prosecution of Cybercrimes and for Other Related Matters 2014," seeks among other objectives, to punish interception of data, system interference and misuse of devices.
It also seeks to punish all kinds of computer-related fraud, computer-related forgery, offences relating to pornography, cyber-stalking and cyber-squatting, just as it seeks to promote cyber security, protection of computer systems and networks, electronic communications; data and computer programmes, intellectual property and privacy rights.
Specifically it is stated in the bill that anyone who commits fraud using a computer system or network with the intention of obtaining computer data, securing access to any programme, commercial or industrial secrets or classified information will upon conviction be sentenced to seven years jail term or a fine of N7million or both.
In the same vein, anyone found guilty of possessing a manipulative device, unauthorised automatic teller machine (ATM) card, damaging a computer with the intention to defraud, trafficking in any password to defraud customers or financial institutions will be sentenced to seven years imprisonment or a N7 million fine.
Similarly, any person or organisation who intentionally traffics in any password or similar information through a computer unlawfully with the intention to defraud public and private interests within or outside Nigeria will be liable upon conviction to a fine of N7 million or three years imprisonment.
The bill also spells out a three-year jail term or N2 million fine for anyone who knows that a crime has been committed in his premises or cyber cafe and fails to report to relevant authorities within seven days.
While the bill provides for compulsory registration of all cyber cafes as business concerns with Computer Professionals' Registration Council in addition to business name registration with the Corporate Affairs
Commission (CAC), it also spells out three years' jail term or a fine of N1 million for anyone who perpetrates electronic fraud through a cybercafe.
In the situation where the fraud is found to have been perpetrated in connivance with the owner(s) of the cyber cafe, such owners shall be liable to a fine of N2 million or three years jail term.
Commenting on the bill after its passage, the Deputy Senate President, Ike Ekweremadu, said enacting anti-cyber crime law became imperative because there was no computer at the time penal and criminal code came into force.
Short URL: https://www.africanexaminer.com/?p=19048