Don't Allow Yourselves To Be Used As Agents Of Destruction, Nwoye Tells Youths
Featured, Latest News, News Across Nigeria, News From The State
Tuesday, May 4th, 2021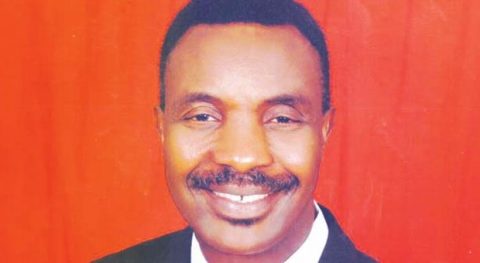 (AFRICAN EXAMINER) – The Enugu state Caretaker Committee Chairman of the All Progressives Congress (APC), Dr. Ben Nwoye, has advised youths not to allow themselves to be used as agents of destruction by some leaders in the country who are head bent on seeing Nigeria destabilized.
He therefore, urged them to be wary of antics of the political class, some religious and traditional leaders, as well as social media influencers who wants to use the insecurity challenge as reason to set Nigeria on fire, using the youths.
Nwoye, who is also a Patron of Enugu Youth Forum, said it is quite unfortunate that some Nigerian leaders are busy dishing out half-truths to destroy the country, insisting that the nation could not afford a free fall.
Speaking on Monday during the maiden edition of Enugu Youth Forum Summit' held in the state capital Enugu, Dr. Nwoye, maintained that though, Nigeria is facing challenges including insecurity at the moment, it was not enough to bring down the country.
He however, cautioned the political class and other leaders, against cashing in on the unsavoury situation to incite disunity as well promote disaffection among different ethnic groups in the country.
Nwoye, insisted that dialogue was key to fixing the nation, regretting that the vulnerability of youths to propagation of falsehood on the social media has done more harm than good to the nation.
He warned the youths not to allow themselves to be used as instrument of destruction as they would be the ultimate losers in the event of escalated crisis.
According to him, "We use words to bring calm and peace. We also use words to bring disorder and introduce war.
Those making inciting statements do not wish the country well, and remember most of them do not have their children in Nigeria, adding that insecurity has remained a global problem.
The chairman, who spoke passionately about the current situation of the country, added that those making inflammatory statements were putting the youths in danger.
"What matters in every situation, we use words to bring peace, to bring calm, we also use words to bring disorder and introduce war.
"People making incendiary statements, inciting statements, they are not ordinary people, they are leaders, and they are not telling the whole truth.
"There is insecurity, it is the truth, but that the country should go down in flames is not the truth, they are not telling people that they have made a second choice, that they have a second option.
"They are not telling the youths that if what they are asking for indeed happens, they will be the soldiers, nobody will recruit a man over 50 years of age as a soldier to carry arm and fight in the war front; it is the youths they will recruit to do that, they are not telling the female youths that they will become rape victims
He equally called on the youths to start getting ready for 2023 which according to him; "Starts next month when the Independent National Electoral Commission will start the continuous voters registration .
"If you haven't registered to vote, please go and register because that is your power to decide who governs you.
Coordinator of the Forum, Comrade Onyeabochukwu Christian had in his speech, urged politicians in the state to desist from heating up the political space with 2023 Governorship zoning arguments .
Our Correspondent reports that the summit with the theme: "Impact of Youths on Governance and Development in Enugu state: Yesterday, Today and Tomorrow". Featured paper presentations.
Short URL: https://www.africanexaminer.com/?p=62473