Enugu Retired Teachers Lament Non-Payment Of 27 Months Pension Arrears, Gratuity
Featured, Latest News, News
Wednesday, October 7th, 2015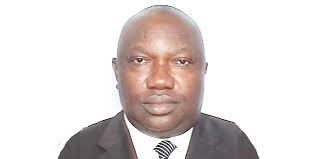 By IGNATIUS OKPARA, Enugu
BALTIMORE, MD (AFRICAN EXAMINER) – Retired primary school teachers in Enugu State have raised the alarm over 27 months backlog of pensions arrears owed them by the state government.
The senior citizens, as they are fondly called equally lamented that some of them are yet to receive their gratuity after retirement since 2002 till date.
Drawn from the three senatorial district of the state, the retired teachers, appealed to Governor Ifeanyi Ugwuanyi to come to their aid.
They made their woes known on Wednesday when they paid a courtesy visit on Speaker of the State House of Assembly, Rt. Hon. Edward Ubosi in his office.
The delegation, led by its chairman, Chief Matthias Onovo, and secretary,Chief Ben Nwachi, disclosed that they had written relevant authorities in the past without any positive result, adding that as a result of the development, life has continued to be unbearable for them and their families.
They added that scores of their colleagues have lost their lives as a result of the ugly situation, while many are bed-ridden for lack of fund for medical care.
The retired teachers, therefore called on the speaker to bail them out.
They also listed other grievances to include harmonisation arrears, 6, 15, and 33 percent pension increases; irregularities in payment of monthly pensions, and non implementation of promotion re-computer i.e (promotion received after retirement among others.
Responding, the Speaker, had assured the retired teachers that something would be done to alleviate their plight, saying that, "your labours will never go in vain.
"You have laboured and you deserve to be paid," he assured them.
Ubosi, said that they came at the right time when the government has set up an audit committee of the local governments of which he (Speaker) is the chairman.
He told them that the issue of teachers and their pensioners were part of the terms of reference given by the governor.
The Speaker, commended them for making the submission that would serve as a guide to the audit committee set up by Governor Ugwuanyi, led administration to look into the rot in the councils with a view to making them viable.
Short URL: https://www.africanexaminer.com/?p=26237