Failing, Lopsided Global Economy Persist in 2017 – Report
Banking & Finance, Business News, Featured, Latest News
Monday, January 22nd, 2018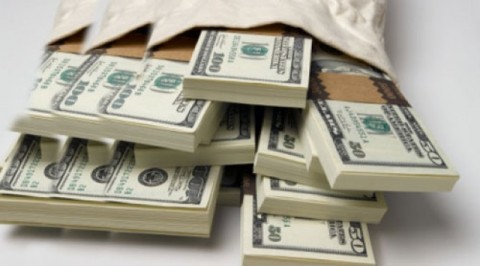 BALTIMORE, MD (AFRICAN EXAMINER) – The gap between the super-rich and the rest of the world was said to be widened last year, leaving a small minority continued to own wealth.
Oxfam made the submission in its latest global richest report.
The firm has produced similar reports for the past five years; including the 2017 edition which calculated that the world's eight richest individuals had as much wealth as the poorest half of the world.
The report stated that some 82 per cent of money generated last year went to the richest 1 per cent of the global population while the poorest half saw no increase at all.
Oxfam said its figures – which critics have queried – showed a failing system.
It blamed the situation on tax evasion, firms' influence on policy, erosion of workers' rights, and cost cutting for the widening gap.
This year, it claimed that 42 people now had as much wealth as the poorest half, but it revised last year's figure to 61.
Oxfam said the revision was due to improved data and added the trend of "widening inequality" remained.
The Chief Executive of Oxfam Mark Goldring said its constant readjustment of the figures reflected the fact that the report was based "on the best data available at the time".
"However you look at it, this is an unacceptable level of inequality," he maintained.
Oxfam's report coincides with the start of the World Economic Forum in Davos, a Swiss ski resort. The annual conference attracts many of the world's top political and business leaders.
Inequality typically features high on the agenda, but Mr. Goldring said that too often "tough talk fades away at the first resistance".
The charity is therefore urging a rethink of business models, arguing their focus on maximizing shareholder returns over broader social impact is wrong.
However, the Director General at free market think tank – the Institute of Economic Affairs, Mark Littlewood, said Oxfam was becoming "obsessed with the rich rather than the poor".
"Higher taxes and redistribution will do nothing to help the poor; wealth is not a fixed pie. Richer people are also highly taxed people – reducing their wealth won't lead to redistribution, it will destroy it to the benefit of no one," he stressed.
Short URL: https://www.africanexaminer.com/?p=42351