Family Of Slain Brazilian Loses Suit To Prosecute UK Police Officer
World News
Wednesday, March 30th, 2016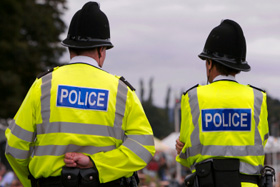 The family of Late Brazilian, Jean Charles de Menezes has lost a human rights suit which is challenging the decision not to charge any UK police officer over the killing.
Charles de Menezes was killed in 2005 at London's Stockwell Tube by police after being mistaken for a suspected terrorist.
The family had argued that the bar for prosecution should be lower, also, that the police should not have been allowed to claim they acted in self-defence.
The Judges in their ruling held that UK prosecutors' decision did not breach human rights laws. In the same vein, the British authorities after investigations concluded there was not enough evidence to prosecute any officer over the shooting.
The deceased family claimed the assessment used by British prosecutors in deciding no-one should be charged was inconsistent with Article 2 of the European Convention on Human Rights – which covers the right to life.
Similarly, they contended that the test applied by the Crown Prosecution Service, required that there should be sufficient evidence for a "realistic prospect" of conviction.
Short URL: https://www.africanexaminer.com/?p=31386