Health Minister Says Research On Bitter kola As a Cure For Ebola Is Inconclusive
Latest News, News
Tuesday, August 5th, 2014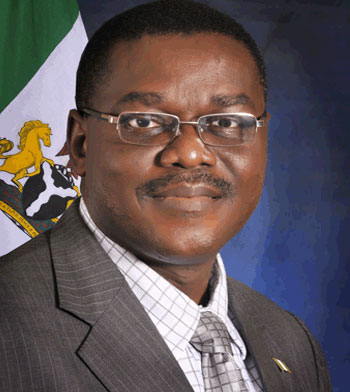 The Nigerian Health Minister, Professor Onyebuchi Chukwu, has reiterated that there is no scientific evidence of Garcinia kola, popularly called bitter kola as a cure and preventive measure against Ebola virus infection, explaining that the academic works being used to justify the measure is still ongoing.
The Minister said the information in circulation on social media and other channels confirming bitter kola as a possible cure to deadly Ebola was not true, as there was no known vaccine for the virus as well as no known specific drug as effective against it for now.
Onyebuchi noted that if available information were not streamlined, the unsuspected citizens would be affected, adding that the speculation that fruit was another cure lacked scientific and medical proofs.
"As I speak to you now, there is no proof yet of any such fruit. I repeat, there is no proof yet of any fruit" the Health Minister specified.
Still, Professor Chukwu acknowledged that former Chairman of the nation's electoral body, Professor Maurice Iwu alongside an administration in United States of America (USA) in 1999 conducted a research which at the level of the laboratory was what we call "in-vitro research" which he disclosed signified it was still in "the test tube as it were and it is not in any living body which we call in-vivo".
"This shows that some extract they had obtained from the bitter kola which is common in West Africa and in Nigeria and which we use for so many purposes in Nigeria including social reasons tend to have some activities against the virus. But that research was not concluded and therefore as at today, there is no evidence to link that as a cure or preventive measure against Ebola Virus Disease" stressed Professor Chukwu.
Short URL: https://www.africanexaminer.com/?p=15652