Igbo Youths Group Issues Ultimatum To Northern Leaders over Safety of Ndigbo in the North
Latest News, National News, News
Wednesday, August 6th, 2014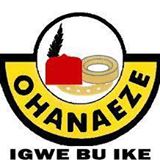 Ignatius Okpara, Enugu
The Youth wing of the apex Igbo Socio cultural organization, Ohanaeze Youth Council (OYC), has handed down a 21-day ultimatum to the Northern governors to guarantee the safety of Igbos residents in their states as well as security of their investments, else, Northerners in the South Eastern part of the country face sanction.
OYC gave the ultimatum following recent statements credited to Arewa Consultative Forum (ACF), which listed Igbo investments in the North as one of the possible targets, owing to claims of victimization of Hausa/Fulani Muslims in Imo and Abia States.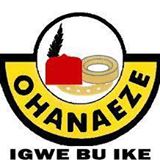 National President of the Council, Okechukwu Isiguzoro, in a press statement which was made available to African Examiner Tuesday in Enugu, asked the Dr. Babangida Mu'azu Aliyu of Niger State led – Northern Governors Forum to "reassure Ndi-Igbo domiciled in the North of their safety and their continued preparedness to ensure the safety of lives and properties of all Nigerians in their respective states".
The group charged Mu'azu to emulate Governor Thodore Orji of Abia State, who as the Chairman, South Eastern Governors' Forum, has assured Hausa/ Fulani Muslims and other non-Ndigbo residents in Igbo land of their safety.
"We challenge such Hausa /Fulani Muslims who were allegedly victimized by Governor Rochas Okorocha's government to make their identities known.
"In the spirit of oneness, the Ohanaeze Youth Wing shall use all legal means to champion their cause.
"Based on intelligence reports that Boko Haram is working assiduously to set up base in Eastern Nigeria, we ask security agencies in Igbo land to be on the alert and not to be distracted by ongoing attempts to politicize issues of national security.
"Obviously, the present threat to Ndigbo is in response to their perceived support for President Jonathan's 2015 re-election bid.
"OYC, warned that it would not fold its arms watch any ethnic group humiliate or harass it people in any part of Nigeria", the statement narrated.
The statement however applauded Igbos in the North for being peaceful and enjoined them to remain vigilant while living harmoniously with their hosts.
Short URL: https://www.africanexaminer.com/?p=15757