Jailed Russian Pilot, Yaroshenko Transferred to Another U.S. Prison
U.S./Canada, World News
Wednesday, June 13th, 2018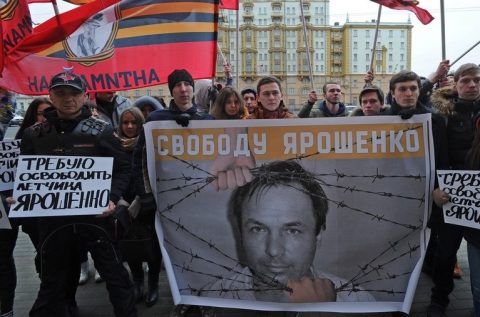 (AFRICAN EXAMINER) – Jailed Russian Pilot, Konstantin Yaroshenko, who is serving a 20-year prison term in the U.S. State of New Jersey, is being transferred to another facility.
The Russian Embassy in the United States stated this in a statement on Wednesday.
"According to the Embassy's information, Russian citizen K.V. Yaroshenko, unfairly sentenced in the U.S. for 20 years, is being transferred from Fort Dix prison in New Jersey to a different place of confinement,'' the statement said.
Yaroshenko has presently been placed in a temporary detention centre in New York, according to the Embassy.
The Liberian government captured Yaroshenko in 2010 and handed him over to U.S. authorities in spite of protests by Russia.
A U.S. court sentenced Yaroshenko to 20 years in 2011 on charges of conspiring to import cocaine in the country.
In April, the Russian Embassy voiced concerns over reports about Yaroshenko being mistreated in prison and called on the prison administration to stop violating his fundamental rights.

Short URL: https://www.africanexaminer.com/?p=44508