Labour Party Chairman Urges Youths To Participate in Politics
Latest News, News
Tuesday, April 29th, 2014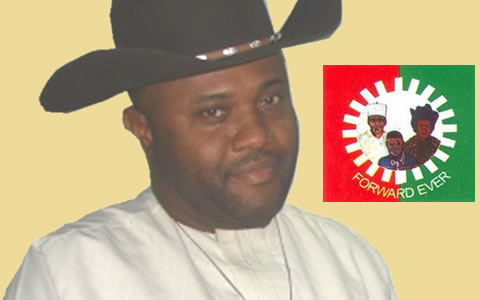 Oyewale Oyelola
National Chairman, Labour Party and delegate in the ongoing national conference, Dan Nwanyanwu has advised Nigeria youths participate in politics and understudy old people to gain political experience to perform effective in Nigeria politics.
Nwanyanwu made this call in his chat with Newsmen on youth participation in Abuja.
"You cannot do anything without young people. They must understudy the old people to get experience, old people will guide the young generation to attain national development. Without elderly guidance young people will eat vulture and call it chicken." He said.
He emphasized that knowledge and experience are very important to lead effectively, adding that young politicians will perform excellently with guidance of older generation.
Nwanyanwu noted the ongoing conference is the first conference that young people have been given enough consideration.
The LP National Chairman disclosed that his party has about 70percent of youths in state executives and 50 percent women representation from wards to National level.
According to him, "About 70 percent of different state executives are young people. We are creating platform for them to take charge in future. In Labour party, we have 50 percent women representation from wards to national level. Women can be trusted in politics but I don't mean to undermine men".
Speaking further on the national conference, Nwanyanwu said the committee recommendations will be discuss at the plenary for critical analysis with the view of amending where necessary and coming with robust conclusions.
Short URL: https://www.africanexaminer.com/?p=10515