LASU Crisis: VC Splits ASUU Into Factions
education, Latest News, News
Monday, December 15th, 2014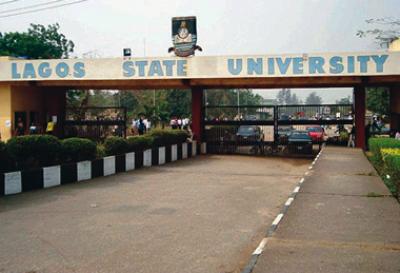 The crisis between the Vice Chancellor of the Lagos State University (LASU), Prof. John Obafunwa and the lecturers of the institution has snowballed as the VC has wittingly split the Academic Staff Union of University (ASUU) of the ailing institution into two factions.
One of the faction loyal to Obafunwa has sacked the executive council of LASU-ASUU, led by its Chairman, Dr. Adekunle Idris in a dramatic fashion, claiming that it held a congress in which 150 lecturers passed a vote of no confidence on the Idris-led executive.
At a news conference in Lagos, Ayodele Asokere, who claims to be the Interim Chairman, ASUU-LASU said the Idris-led executive has been suspended and that he is taking over as the Interim chairman of the union, saying this was a decision reached at an emergency Congress of ASUU last week.
"At a well attended congress meeting held on Thursday, 11th  of December, 2014, the Union reviewed the events unfolding within the Union in the last twenty-one (21) months under the regime of Mr. Adekunle Idris-led Executive.  After extensive deliberations, the congress agreed that since the Idris – led executive has lost focus and has displayed gross incapability to hold the Union as one, leading to its balkanization, the executive is hereby suspended.
"An investigative panel comprising eminent scholars is hereby constituted to probe the Idris – led executive and report back to the congress within 14 days.  The entire public is hereby notified of the suspension of Mr. Adekunle Idris – led executive and should cease to parade themselves as chairman and executive of the Union.
"An interim executive led by my humble self has been put in place to steer the ship of our union until a properly constituted executive is put in place," he said.
But the Idris-led executive which has been having a running battle with the Vice Chancellor described the purported congress held by Asokere and his cronies as a Kangaroo meeting, saying only 16 lecturers were at the meeting and could not form the quorum to suspend the executive.
"Sixteen people cannot sack us, they are not 150 as they claim but 16. About 21 of them were suspended for anti-union activities recently because they were walking for management during the fight for the reduction of fees. After Asokere was suspended, he voluntarily resigned from ASUU.
"They are puppet of the management, we have reported them to National ASUU and they will take a decision on this. We are not saying they cannot form their own union but not as ASUU. We are going to have a congress on Tuesday and a press conference," Idris said.
Short URL: https://www.africanexaminer.com/?p=20708