Mild Drama in House of Reps as PDP Lawmakers Attempt to Lynch APC Leader Gbajabiamila
Featured, Latest News
Wednesday, January 22nd, 2014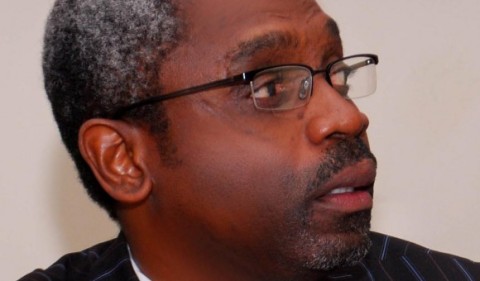 The situation, which resulted into rowdy session for about 20 minutes, was however averted by Aminu Tambuwal, Speaker of the House who confirmed to be in possession of the court order restraining the House from changing its leadership.
Some aggrieved members of the Peoples Democratic Party (PDP) t on the floor of the House of Representatives on Tuesday attempted to lynch Femi Gbajabiamila, for addressing Leo Ogor as the Minority Leader during the Tuesday plenary session.
Hon Leo Ogor, a member of the PDP is currently the deputy house leader of the green chamber.
Trouble started when Gbajabiamila, a member of the All Progressives Congress (APC) took the House by surprise, using the opportunity of contributing to a motion to refer to Ogor as a minority leader.
People's Democratic Party lawmakers were enraged by the development, rushing towards Gbajabiamila in an apparent bid to attack him.
However, APC members also tried to protect Gbajabiamila by encircling him.
APC has a slim majority of 172 members over PDP, which has 171 in the House.
The former has been angling to take over the leadership of the House.
African Examiner gather that PDP members were enraged because there was no formal change in the leadership of the house on Tuesday before Gbajabiamila referred to Ogor as minority leader.
Short URL: https://www.africanexaminer.com/?p=7511