No Apology To Owners Of Demolished Properties, Says ECTDA BOSS
Featured, Latest News, News Across Nigeria, News From The State
Tuesday, March 30th, 2021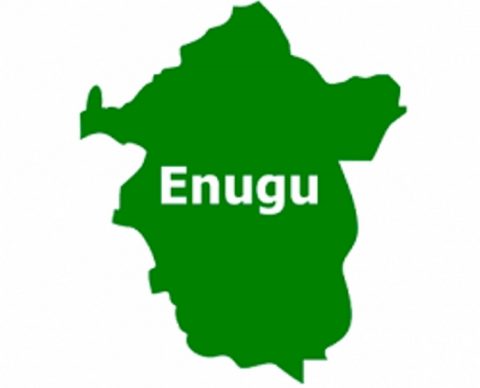 …..As Victim Heads to Court
(AFRICAN EXAMINER) – Chairman of Enugu Capital Territory Development Authority, ECTDA, Mr. Ken Onoh has said that the agency does not owe any body whose property was demolished as a result of not getting government approval any apology, saying the establishment's duty is to restore the original master plan of Enugu
He said as government agency, their duty is to restore the Enugu Master plan, stressing that any structure that did not get approval or built on water ways would be demolished.
According to the ECTDA boss, "the agency does not owe property owners apology once they run foul of development control.
He lamented that people were using the social media to tarnish the image of his agency and the state government.
Briefing newsmen on Monday on a case between one Mr. Anthony Njoku whose house was demolished in January 24, 2021 for not getting approval and was built outside the approved plan of a bungalow to a duplex, instead, Onoh, said no amount of cheap blackmail or sentiments will make him not to carry out his duty
He said he deemed it necessary to inform the world that some people have formed the habit of misinforming the public with the intention to mislead and paint the government black.
Onoh stated that Mr. Njoku has given the agency notice of court action over the demolition of his said property, boasting that they were not afraid since they were doing their duty, adding that other states government had carried out demolition for development purposes but there was no outcry but wondered why Enugu should be different.
He said: "We called this briefing to clarify a malicious misinformation about this agency. Njoku is alleging that we caused him previous damage up to the sum of N700,000,000.
" We decided to address the press briefing to show the true position of things. On November 12, 2020, a demolition notice was served on plot No. 17 at GRA. The building was on water ways and was close to electric high tension.
"Before we embarked on the demolition, we gave notice and carried it out on January 24, 2021," he said pointing out that EEDC wants all structures under power line to be removed.
Onoh said what they did had no political undertone but was carried out according to the development control, adding that they had no apology to tender.
"The demolition has no political undertone. We owe no apology for discharging our duty as an agency.
"The law says before you carry out development, you show the agency that you own the land and have the necessary title documentation.
"The Works Layout stopped at No. 17 and there is nothing like Works Extension. Approval showed 16A but Tony Njoku said No. 17. He was given approval to build a bungalow but he built a duplex which was not in the approval.
He however, pointed out that the original owner of the property, Okechukwu Aneke was given the approval which cannot be transferred.
African Examiner reports that the Chancellor of Coal city University Enugu, Mr. Chinedu Ani, is equally currently at war with the Agency, following the recent Demolition of his residential building by the Enugu state enforcement organization.
Short URL: https://www.africanexaminer.com/?p=61273