Police Burst Baby Factory In Enugu, Rescue 9 Pregnant Girls
Featured, Latest News, News From The State
Saturday, June 13th, 2015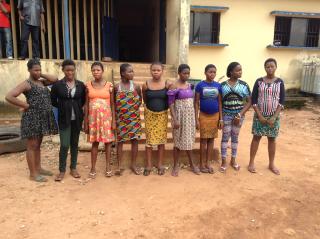 By Ignatius Okpara, Enugu – Police operatives attached to the 9th mile Division of the Enugu state command have busted a baby factory located at Etiti Amankwo Ngwo, in Udi Council Area of the state.
The illegal home according to the police, is allegedly owned and operated by one Ikechukwu Onoh of the community.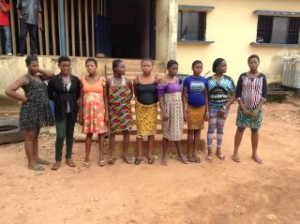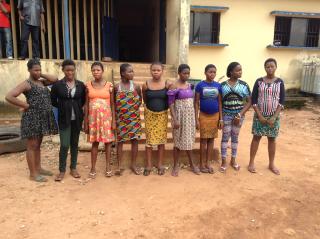 Ebere Amarizu, the state police public Relations officer, PPRO, who made this known to African Examiner on saturday, said the baby factory is operated in the private residence of the suspect.
He added that the place "was raided on 13/6/15 by the operatives who acted on the strength of intelligence gathering"
He disclosed that when the operatives stormed the baby factory they discovered nine pregnant girls and women with various degrees of pregnancy.
"The pregnant women and girls later gave their names as Stella James 19 years, of ohaozara Ebonyi state,Eze jennifer 19 years of Obukpa in Nsukka local Government Of Enugu state,Ugwu Christabel 17 years of Aku Igboetiti local Government of Enugu state,Happiness Mbaonu 17 years of Nnewi Anambra state.
Others are, "Ovunna Ifeoma 20 years of Ezza Ebonyi state,Esther Nwankwo 21 years of Nkalagu Ebonyi state,Onyedika Agu 23 years of Isuawa Awgu of Enugu state,Blessing James 23 years of Ohafia Abia state and Chibueze Ujunwa 24 years of Nenwenta Aninri local Government Area of Enugu state.
"They are helping the operatives in their investigations".
Amarizu said on interrogation,owner of the factory claimed that he got a provisional approval in october 2007 from ministry of women affairs and social development Enugu state to admit and shelter pregnant women in the hospital called Tex hospital.
He confessed that the hospital was no longer functional, hence he is now using the place for maternity illicit business.
The suspect, equally admitted that he was supposed to inform the social development and women affairs within 24hrs of admitting any pregnant women,but failed to do so.
The PPRO said, rather than communicating the relevant authorities, the suspect claimed "he only call the ministry on phone and did not write them.
"In case of the authority referring any pregnant lady to his home,there used to be reference letter which also was not made available as at the time of storming the home.
"Some of the girls narrated their ordeal like Ugwu christabel of Aku in Igboetiti who said that she was allegedly raped by someone during her secondary school period, called Emeka whom she does not know"
"She could not report to the parents until pregnancy resulted leading to her being forced to marry an old man or leave the family which made her to sought for assistance.
Short URL: https://www.africanexaminer.com/?p=24018