Power Crisis: FG Reassures Manufacturers, Vows to Fix Shortages
Business News, Latest News
Saturday, May 21st, 2016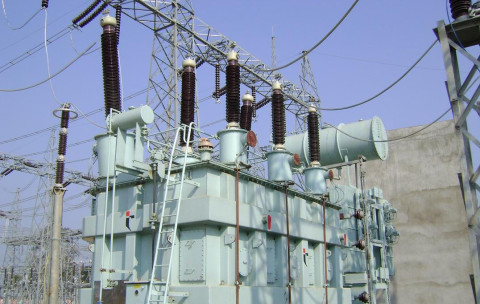 By Eric Ojo, Abuja
The Federal Government has reassured stakeholders and key players in the manufacturing sector of the Nigerian economy of its commitment to fixing the problem of power shortage in the country.
The government said the tough conditions that manufacturer's face in Nigeria notably inadequate power is one of its top priorities, adding the present administration of President Mohammadu Buhari will tackle the problem head-on.
The Minister of State for Trade and Industry, Hajia Aisha Abubakar, who gave the assurance while speaking at the inauguration ceremony of the Large Corporation Group by the Manufacturing Association of Nigeria (MAN) in Lagos, noted that the Federal Government was committed to creating the enabling environment for manufacturing to thrive in the country.
Hajia Abubakar further explained that the MAN is government's strategic partner in achieving the task of meeting the need of Nigerians in the power sector.
MAN was established in 1971, to promote and protect manufacturers' collective interests in Nigeria. The association is in business to create a climate of opinion in Nigeria in which manufacturers can operate efficiently and profitably for the benefit of all.
In his address at the ceremony, the President of MAN, Mr. Frank Udemba said one of the most crucial tasks before the Large Corporation Group, is the facilitation effective linkage between small/medium scale industries and large scale industries in the production and supply value chain.
Mr. Udemba said linkage is critical in the task of making Nigeria a manufacturing hub in the sub region and beyond. In addition, the Large Corporation Group,  will amongst other things come up with policy recommendations that will lead to a conducive economic and social climate for the operation and development for large scale industries in Nigeria.
Also speaking at the event which was sponsored by global digital industrial technology company, General Electric (GE), a representative of the GE, Dr Christoph Reimnitz, who made a presentation on GE's Gas to Power solutions focusing on the use of LPG as a reliable and available fuel source for power generation, also stressed the availability of competitively priced LPG via GE's fuel partner Vitol.
Also in his presentation at the panel session on "Powering Manufacturing in Nigeria without Power", the President and Chief Executive Officer (CEO) of GE Nigeria, Dr Lazarus Angbazo said the power deficit in Nigeria requires concerted co-operation of all stakeholders in the Power ecosystem.
In his words, "there is no foreseeable way of boosting manufacturing in Nigeria without fixing the power sector".  Other panelists who spoke in similar vein were the CEO of British American Tobacco Mr. Chris Allister and the Vice President of MAN Engineer Ibrahim Usman.
They agreed that the recent tariff increase to make the discos more bankable was a step in the right direction in attracting needed funding. The panelists also suggested that distributed/embedded power will serve as a short term solution to addressing the power shortfall in the country.
Short URL: https://www.africanexaminer.com/?p=32862