President Jonathan Expresses Shock On Chibok Killing, Calls For Collective Efforts to StemTerrorism
Featured, Latest News, News
Monday, June 30th, 2014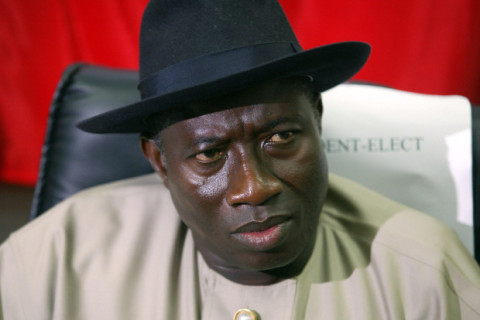 President Goodluck Jonathan has received with dismay and consternation reports of Sunday's attacks by Boko Haram on churches in villages near Chibok, Borno State, North –Eastern Nigeria.
In a release this morning by his Special Adviser on Media and Publicity, Dr. Reuben Abati, the President decried the renewed targeting by the attackers on a particular religion and urged all lovers of peace and unity to wholly condemn the resurgence efforts influenced by agents of global terrorism to "disunite and destabilize Nigeria by callously instigating violence among religious groups in the country".
President Jonathan the statement revealed shared the view of the most learned Islamic leaders and scholars that no true Muslim would resort to the mindless killings of innocent people at any time, especially during the holy month of Ramadan, on the advocacy "to redress any perceived grievance".
Abati pointed out that the fresh fatal attacks on churches and other similar atrocities by terrorists were conclusive proof, if any is still needed, that its (Boko Haram) leaders and members were thoroughly misguided persons who were only using religion sentiment as a cover for their reprehensible crimes against their countrymen and women.
Against this background, President Jonathan has urged all Nigerians, irrespective of their religious beliefs, to resist the unrelenting and new attempt to undermine the nation's firm and collective resolve to unite in full support of its armed forces and security agencies against the "vicious perpetrators of brutal attacks on innocent citizens".
"Once again… the Federal Government and national security agencies will continue to intensify ongoing efforts to end Boko Haram's senseless attacks until the terrorists are routed and totally defeated" the statement declared.
Meanwhile, the President has commiserated with the families and churches that lost loved ones, members and places of worship during the Sunday's carnage.
Short URL: https://www.africanexaminer.com/?p=13729