Reps Speakership: Middle Belt Group Drums Support For Dogara
Latest News, News
Wednesday, May 27th, 2015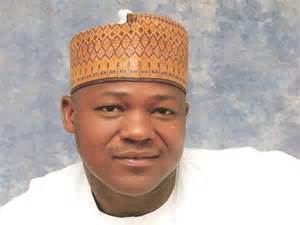 Agabus Pwanagba, Jos – As the battle for the Speakership of the incoming 8th House of Representatives intensifies, a group under the aegis of Federation of Middle Belt People (FMBP), has thrown its weight behind the aspiration of Hon. Dogara Yakubu as the Speaker of the 8th session.
The group said Hon. Yakubu, who is Sayawa by tribe and representing Dass/Tafawa Balewa/Bogoro Federal constituency of Bauchi State represents the desire of the minority in the North for self determination.
In a statement made available to AFRICAN EXAMINER ONLINE, Wednesday, signed by the coordinator of the group, Mr. Manasseh Watyil, and supported by representatives from the states in the Middle Belt region said that in the spirit of fair play, equity and justice, which the lawmaker represents, he should be elected as the speaker since the post has been zoned to the North Eastern region.
The statement reads, "we in the Middle Belt of Nigeria are throwing our weight behind Hon. Barrister Dogara Yakubu, member representing Dass/Tafawa Balewa/Bogoro Federal Constituency for the Speakership of the 8th National Assembly.
In the spirit of fair play, equity, and justice, which our dynamic president-elect is known for, Yakubu, a Sayawa by tribe of North Eastern region of Nigeria representing the minority tribes of the Middle Belt zone where ideally the speakership should be zone for the folowing reasons.
"Records have shown that since our democratization process, the
speaker has been enjoyed by the South West where the present Vice President comes from; the speakership jumped from South West to the North West where the president-elect and the immediate past speaker, Mr. Aminu Tambuwal are from.
The statement added that since the North central zone is enjoying the position of the senate president while the outgoing president is from the South-south, it is imperative that the post of the next speaker should be from the North East.
FMBP said that more so Yakubu is a legal practitioner and experienced legislator, stressing that any group advocating for the position outside the North East is doing a disservice to the country.
The statement further said, "In the same vein, Hon Dogara Yakubu is a lawyer and has been in the lower chambers for a reasonable period of time as such has the experience of legislation, more so it is only the zone that has not benefitted from the position.
While refuting a publication attributing some negative attributes to
the lawmaker, the group said that those describing him as arrogant and disrespectful only want to give a dog a bad name in order to hang it.
Short URL: https://www.africanexaminer.com/?p=23742