Strange Disease Kills 12 In Ondo State
Latest News, News
Thursday, April 16th, 2015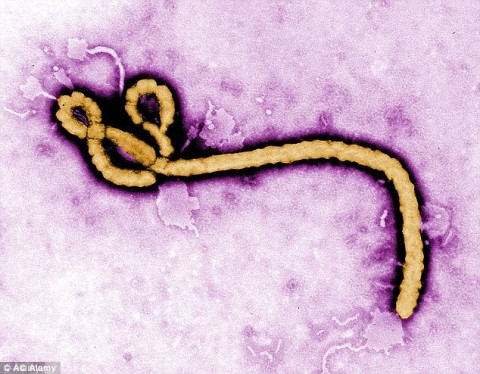 From Akin Soneyin – At least, 12 people have died of a strange disease outbreak in Ode Irele, the headquarters of Irele Local Government Area of Ondo State, South Western Nigeria.
The State Commissioner for Health, Dr. Dayo Adeyanju, while briefing journalists in Akure, the state capital, confirmed that the casualties were recorded Tuesday in the LG area.
Commissioner Adeyanju similarly confirmed that while four persons were being given isolated treatment at the State's General Hospital in Irele, another four patients who were undergoing treatment in an isolated clinic died Wednesday morning.
He clarified that the outcome of the test carried out on the victims did not show symptoms of the dreaded Ebola Virus Disease (EVD), informing that the state government had moved into the council area to check further spread of the deadly, strange disease.
However, Dr. Adeyanju pointed out that the preliminary report indicated that the deceased complained about headache, while they later lost their sight before breathing their last.
The Commissioner who also confirmed that samples taken from the victims had been sent to Lagos for proper investigation, insisted it was not a case of EVD as the symptoms of the unknown disease were free of diarrhea, vomiting and hemorrhage – which are prominent and common features of the dreaded Ebola.
Dr. Adeyanju added that the State Disease Surveillance Team and volunteers engaged during the EVD outbreak in Nigeria last year, to control the ailment as well as Government's Personal Protective Equipment during with the handlers had been deployed to the Council's area.
Short URL: https://www.africanexaminer.com/?p=23228