Swaziland King Renames Country As 'The Kingdom of eSwatini'
South Africa, Southern Africa
Thursday, April 19th, 2018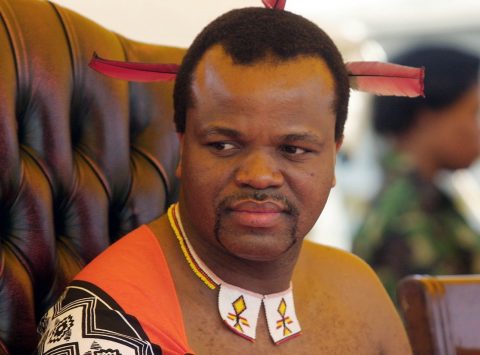 (AFRICAN EXAMINER) – In a rare feat, King Mswati III of Swaziland has announced the renaming of the country as "the Kingdom of eSwatini".
The King made the official announcement in a stadium during the celebrations for the 50th anniversary of Swazi independence which also marked his 50th birthday.
The new name, eSwatini, means "land of the Swazis". The change reportedly was unexpected, but King Mswati has been referring to the country – Swaziland for years as eSwatini.
It was the name the king used when he addressed the UN General Assembly in 2017 and at the State opening of the country's parliament in 2014.
Swaziland's leadership has been criticized by human rights activists for banning political parties and discriminating against women.
Short URL: https://www.africanexaminer.com/?p=43503