Syria: Troops Commence Evacuation Of Civilians In Rebel-held Parts Of Aleppo
Asia, Featured, Latest News, World News
Monday, December 19th, 2016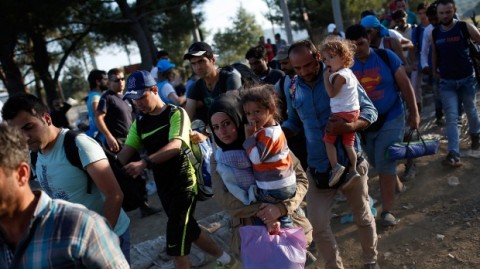 BALTIMORE, MD (AFRICAN EXAMINER) – The troops in Syria have commenced evacuations of last rebel enclaves in eastern Aleppo areas under siege in the northern part of the country, with civilian in some rebel-held zones now being allowed to leave.
According to seven-year-old Bana Alabed, who tweeted about conditions in the city, said a linked evacuation of government-held parts of Idlib province was besieged by rebels started early on Monday.
While civilians are being moved to safety in Syria, the UN Security Council is to discuss sending monitors to oversee the mass evacuations.
There are hopes that countries divided on Syria's fate will come to a rare agreement on the crisis.
Eastern Aleppo had since been held by the rebels since 2012, but Syrian forces had reduced them to corners of the city, along with thousands of civilians, before evacuations started last week.
However, initial efforts collapsed Friday, leaving civilians stranded without access to food and shelter and with almost no medical facilities.
Still, the operation to move civilians to other rebel-held territory started again late on Sunday.
Turkey's foreign Minister claimed 4,500 civilians had left eastern Aleppo since midnight Monday, making the number of evacuees increase to 12,000.
Short URL: https://www.africanexaminer.com/?p=37005