The Enemy Within, By Owei Lakemfa
Featured Contributors/Columnists, Latest News
Thursday, November 26th, 2015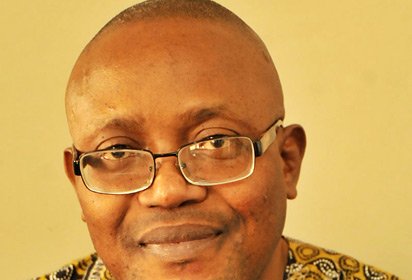 I love Kano. It holds some of my best memories. It was the city that introduced me to trade unionism. I was a youth corper and had been rejected by some employers when the then Civil Service Technical Workers Union offered me a place for my primary assignment. My boss, Comrade  Ibrahim Yusuf, taught me the ropes. Although a corper, the labour leaders in Kano did not  hesitate offering me the position of Assistant Secretary of the Joint Action Committee (JAC) of  Trade Unions in Kano State. The JAC carried out a prolonged strike against the Abubakar Rimi government over  Minimum Wage  in the state.
When I visited Kano in January 2012, it was a city under siege. My host, Isah Yunusa Danguguwa warned that Friday had become the favoured day for bombing by the Boko Haram terrorist sect. A few minutes later, he was called that the police station near his home had just been bombed. There was a rush to leave the city before jumat when the terrorists became more active.
I was happy returning to the bustling city  this September. I could not make out my old office in Gyadigyadi, off Zaria Road. I could also not identify the area I lived in Hausawa Zoo. off Zoo  Road; everywhere has been built up. But I met some old friends.
I thought Kano had recovered well from the terror attacks. The renewed bombings last  Wednesday which took fifteen lives were therefore quite devastating to me. The attacks came  a day after similar bombings in Yola which took 34 lives with  85 injured. These bombings are a stark reminder that we are at war, and  must not lower our guards. The almost mute reaction of the international community which seems fully preoccupied with the November 13, terror attacks in Paris, reinforced my position; that we are on our own and  should expect little support from the international community.
Although the Boko  Haram are local terrorists, but they grew and  were cultivated in the fertile soil of international terrorism. In the main international arena, it is partly a war between  Sunnis led by a Saudi Arabia coalition with ISIS as its most venomous tip,  and a Shiite alliance led by Iran. This war which is most pronounced in Syria, Iraq and Yemen has been simmering since  the 1979 Iranian Revolution.
The West laid the foundation for today's terrorism with its Cold War creation of the Mujahedeen in Afghanistan, which gave birth to the  Pakistani Taliban; its patronage of Osama Bin Laden, which led to the creation of al-Qeda; its creation of al-Nusra and ISIS, which have become monsters. Also, its destruction of the Sadam and Ghadaffi regimes in Iraq and Libya, and near-destruction of the al-Assad regime in Syria  without much thought for  their after effects, exacerbated the situation. The free flow of arms and battle-tested fighters in post-Ghadaffi Libya worsened  the situation in Mali and Nigeria.
With the mighty  forces of Europe and America unable to take out the estimated 30,000 ISIS  and al-Nusra terrorists, and being edgy of the fight being taken to their doorsteps, it means that we cannot look up to them. Our salvation is not in their hands.
While the motives in the international terrorist wars are a bit clear; those of Boko Haram, are blurred. They kill believers and non-believers; Christians, Muslims and traditional believers. They bomb churches and mosques, kill pastors and mallams; bomb homes and markets; schools and recreational centres. In their sowing death and destruction without discrimination, they appear convinced in their hearts and acts; but to the sane mind, these are manifestations of troubled or controlled minds.
How do you negotiate with people whose motives are unclear; demands, cannot be understood; whose objectives are nebulous; who are convinced in the righteousness of their position, and are ready to die?
Following the kidnap of the Chibok girls, we allowed in all sorts of foreign agencies and countries in the hope that they will help us rescue the girls. But at the end, they left; some would have also left behind,  their spies. The West and America followed up by denying us assess to arms. Even when we left the West to purchase arms from other countries, they used countries like Saudi Arabia to deny us flight across their skies. When out of frustration, we took cash to buy arms from direct suppliers in South Africa, our money was seized and we were ridiculed.
So we have to be self-reliant.  The military and security forces have made lots of sacrifices after initially under estimating the terrorist and engaging them in conventional, rather than guerrilla warfare. Boko Haram is  not a Kanuri or North East problem, it is Nigerian. So all Nigerians need be mobilized and put on a war footing. The  insurgents are embedded in our populace. The bombers  are  likely to be sleeper cells in the very places they bomb.
We need to let Nigerians know that we are in for a long drawn war; that terrorism is not an injury; it is a cancer that can spread and must therefore, be stopped. We have had the  good fortune of early detection. The surest armour against terrorist attacks, are the people against whom they are perpetuated. It is the people that can provide  information, intelligence  and strength for a successful war.  They need to be aware that it is they, not necessarily the security forces that are on the frontline. The populace need be mobilized to take necessary proactive actions. For instance, if a Nigerian has information or notices a suspicious movement, he should know what to do, who to contact or what phone numbers to call. Like President Muhammadu Buhari said in his reaction to the Yola and Kano bombings "vigilance is a potential life saver, since security agents cannot be everywhere to deter every planned attack…Citizen's vigilance will therefore help to reduce the frequency of such attacks"
The enemy has external funding and support, it has backers, but essentially, it is within, and it is us, with the support of our neigbours and the willing, that can defeat terrorism.
Short URL: https://www.africanexaminer.com/?p=27942