These Ripples'll Tear the Republic!
Letters/Rejoinders
Friday, September 6th, 2013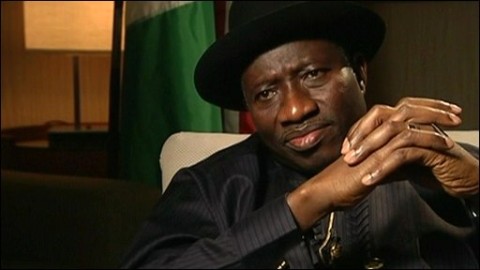 AbdulRahman AbdulRaheem Akintoye
 A response to Olakunle Abimbola's article in THE NATION on Tuesday, the 20th of August 2013 titled: 'Beware, Eastern Brother!'
I have decided to write this rejoinder for two reasons. The first is that Olakunle Abimbola's piece, though sowing the same poisonous seeds, is a far more reasonable presentation of the argument than say Femi Fani-Kayode's rantings. And so, I feel the need to respond to a sane, reasonable, humane, yet flawed essay. The second reason for this intervention is my alarming observation that the foolish rhetoric of the like of Orji uzor Kalu and Fani-kayode is working. It is successfully sowing seeds of discord and where the seeds are already present; it is serving as a fertilizer on steroids. At the newspaper vendor's where I bought the THE NATION newspaper in which I found Olakunle's article, what began as a civil argument between two presumably educated men almost turned into a brawl. The issue was whether the Igbo man was evil, or not.
Olakunle argues that the law really does not have a business in the matter. Hear him:'…but after all the excitement, something is clear: Nigeria is no settler community, like the United States or Australia. It is an indigenous corps of cultural entities which had existed long before colonialism and Fredrick Lugard's yoking of 1914. So those who do plastic legal analysis, without factoring in the
objective and peculiar condition on ground miss the point, it is nothing but legal grandstanding…'
Frankly, I think it is Olakunle who misses the point. He is of course making reference to the several commentators who have pointed out the fact that the constitution of the Federal republic of Nigeria which is the supreme law of the land guarantees the freedom of movement of citizens of Nigeria within Nigeria and who flowing from that premise have argued that the deportation of citizens of Nigeria by the Lagos State government is unconstitutional.
You see, the constitutional drafters were well aware of the dynamics of the Nigerian state, but they understood the need to foster cohesion, the need for national unification in contrast to Awolowo's Yoruba dominance philosophy or Zik's idea of Igbo supremacy. Awolowo and Nnamdi Azikiwe were great thinkers in their own rights, but their time has come and it has long gone. We must refrain from dissipating energy on ethnic conflicts, we must keep tribalism at bay, if we value our survival.
And that brings me to the issue of the allegation of Igbo domination that Olakunle makes against the Igbo. He writes:'…even in Lagos, there are allegations of Igbo crushing non-Igbo out of legitimate trade. The Nation columnist, Sanya Oni told a sad tale of how he was crushed out of business when he once traded in spare parts at Ladipo market, Mushin, Lagos. Utuk motors and Inyang Ette transport companies in eastern routes, also have sad tales alleging Igbo sharp trade practices…'
The kind of generalization that Olakunle invokes in the above passage is as unhealthy as it is unnecessary. For every Sanya Oni complaining about some Igbo people, there are Igbo's too, unsatisfied with the aggressive conduct of some of their Yoruba neighbors. Every tribe has bad eggs. The danger of Olakunle's line of reasoning is that it encourages non- Igbo people to distrust the Igbo and that is surely a recipe for disaster. We should deal with people on the merits of their character and behavior, not with preconceived notions of how all of their kinds want to dominate us.In a moment of what must have been divine inspiration, the famous writer, Mark Twain, commented:
'All generalizations are wrong, including this one!'
AbdulRahman AbdulRaheem Akintoye is a concerned Nigerian who comments every now and then on important national issues. You may find his other articles at dbestsmiles0.wordpress.com. He is @dbestsmiles on twitter
Short URL: https://www.africanexaminer.com/?p=342