UPDATE: Speaker Gbajabiamila Okays Diaspora Petition Rejected By Deputy Speaker
African News, Featured, Latest News, News, News Across Nigeria, News From The State
Tuesday, March 23rd, 2021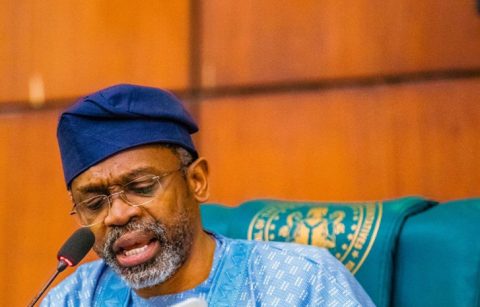 (AFRICAN EXAMINER) – The Speaker of the House of Representatives, Femi Gbajabiamila, has received and accepted the petition filed by the Mutual Union of Tiv in America; a petition earlier rejected by the deputy speaker.
However, at a plenary session on Tuesday the speaker called on Hon Mark Gbillah, Gwer-East/Gwer-West Federal Constituency in Benue State to lay the petition before the house.
Recall that the diaspora petition was blocked earlier by the deputy speaker, Ahmed Wase when he presided over the house saying he was not convinced that Nigerians living abroad have the rights to submit a petition to the National Assembly.
The rejection was widely condemned by many Nigerians at home and in the diaspora.
Some of their condemnations read:
@Omino Kenny writes: "Low IQ of Nigeria Politicians. Remittance flows to Nigeria accounts for about 3rd % of the regional inflows. Despite representing a small percentage of global flows, official remittances to Sub Saharan Africa grew by 10% to $46 billion in 2018. The World Bank also projected remittances to the region will grow by 4.2% in 2019, due to a moderation in global growth. In 2018, remittance received in Nigeria was 25,081 million dollars . They don't care!"
@Princess Mary Omoh Agunu writes: "The youths will soon come and drive you guys away and occupy that house. Just wait. The time is coming."
@Michael Sunday Adigun writes: "When you listen to people like Idris Wase, then you start asking yourself how people with such very low IQ get to d position of authority in Nigeria."
@Talolo Efe writes: "The problem is this, mr tersser is more enlighten, educated, exposed than the so called deputy speaker. Why Nigerians has a diaspora abroad, why Nigerians has a ambassadors in foreign land, it is because of issues like this. The real people who are suppose to be leaders in Nigeria are just waisting."
@Sanusi Adebayo writes: "Nigerians never knew what "one chance" really meant until APC came upon board."
Accepting the petition Speaker Gbajabiamila said: "I believe this is the same petition that has been causing a lot of misunderstanding. The misunderstanding came from the issue of signature.
"Having cleared that misunderstanding, please, go ahead and lay your petition to be given proper attention.
"Thank Hon Mark Gbillah. Thank you for your patience."
Short URL: https://www.africanexaminer.com/?p=61056