Wike, Nigeria's Most Bloody, Crude Governor  –Joe Igbokwe
Featured, Latest News, News
Tuesday, December 13th, 2016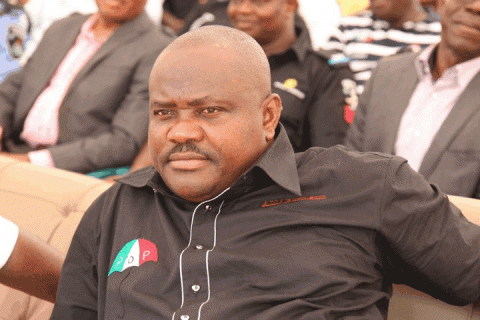 LAGOS, NIGERIA (AFRICAN EXAMINER) – Rivers State Governor Nyesom Wike has been described as the most dangerous, bloody and crude Governor in Nigeria.
The Lagos State chapter of the ruling All Progressives Congress (APC) Publicity Secretary, Mr. Joe Igbokwe made the submission in a post on his Facebook account.
Relating his accusation to the ongoing Rivers State and National Assembly rerun, Igbokwe alleged that in his bid to retain the "moribund PDP in the Niger Delta this shameless Governor has sent killers to policemen, army officers, citizens and others".
"Working in tandem with corrupt leaders in the Niger Delta WIKE has armed reprobates and cultural savages in the region to blow up oil and power installations. WIKE presided over the butcher of APC supporters in Rivers State and stole the governorship position.
"We thought that the Supreme Court in its wisdom will stop this blood thirsty Governor but the Justices collected billions and handed over government house to this butcher. Today WIKE is still on rampage in Rivers State" the APC chieftain asserted.
Igbokwe lamented that his party and the country were still counting dead bodies and the end was not in sight.
"Look at the siege we saw in Rivers State on Saturday because of WIKE. Did you see the number of security personnels that were deployed? Did it stop WIKE from carrying out his devilish acts? When will WIKE know that PDP is no longer in power in NIGERIA" Igbokwe asked?
He however expressed hope that the human rights groups were taking inventory of human rights abuses under WIKE's watch in Rivers State. 

Short URL: https://www.africanexaminer.com/?p=36945