299 Retirees Get N1.2 Billion Pension From Lagos State Government
Ayo Balogun, Latest News, News From The State, Uncategorized
Wednesday, February 12th, 2014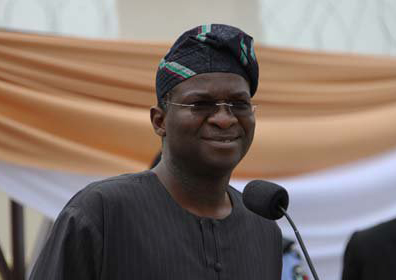 Ayo Balogun, Lagos
No fewer than 299 retired public servants have received the sum of N1.2 billion as their pensions from the Lagos State Government.
The pensioners were presented retirement bond certificates under the Contributory Pension Scheme (CPS) on Wednesday in Lagos, Nigeria
The Director General of the Lagos State Pension Commission Mr. Rotimi Hussain stated that the money given out to the beneficiaries was for the accrued rights for past service to the state prior to the commencement of the CPS in 2007.
"Lagos State has continued to set the pace for stakeholders in the pension industry. The state has been the only state to have paid N22.7 billion to 4,199 retirees who retired from the public service from inception of the CPS till date.
"The government began the first presentation in October, 2010 when 102 retirees were paid N412.87 million. This has risen to 3,900 retirees who have received N21.49 billion as at 2013. From the inception of the scheme in 2007, the state government has contributed N47.44 billion being the monthly deduction of 7.5 percent of the basic, rent and transport allowances from the salary of every worker and the counterpart 7.5 percent contribution by the state government into the Retirement Savings Account of every employee with the state's approved Pension Fund Administrators, PFAs," he said.
The Director General added that LASPEC remained resolute in ensuring that every employee in the state public service was adequately equipped and empowered with the necessary knowledge about the CPS before exiting the service.
Hussain urged the retirees to immediately proceed to their Pension Fund Administrators (PFAs) for necessary documentation since they must have made up their minds on either of the exit options available under the Contributory Pension Scheme.
He, however, assured the retirees of guaranteed maximum protection of their retirement benefits, saying that the Lagos State Pension Commission has confidence in the ability and capability of the six Pension Fund Administrators and the five Insurance Companies to serve them adequately and satisfactorily.
While urging the retirees to take advantage of the lessons learnt at the Pre-Retirement Seminars, especially in their dealings with the Pension Fund Administrators, he informed them that the State had given LASACO Insurance the mandate to join the group of Insurance Companies providing Annuity service.
Commissioner for Establishments, Training and Pensions, Mrs. Florence Oguntuase, who was represented by the Permanent Secretary, Civil Service Pensions Office, Mrs. Folasade Adesoye, urged the retirees to pay adequate attention to their health and endeavour to be actively involved in Community development activities in their respective neighborhood.
Short URL: https://www.africanexaminer.com/?p=8256