Acceptable Moderation Expected of Nigerian Politicians in 2015 General Elections
Articles/Opinion, Featured Contributors/Columnists, Latest News
Sunday, October 26th, 2014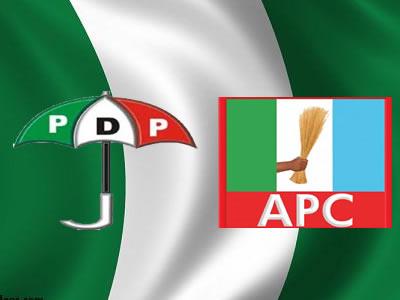 By Prof R. A. Ipinyomi, University of Ilorin, Nigeria
As we move through all the events that will lead to a successful holding a credible general election in Nigeria from February 2015 we are tempted to caution Nigerian politicians to beat their campaign drums carefully and sing their songs in a well focused manner. Already the political atmosphere has been over heated especially by the politicians themselves. The expected instruments of campaign ought to have been their respective record of achievements, political programmes that would benefit the general populist, proffering new economic strategies or scientific approach to contain a strange dragon like Ebola. Politics ought to be pragmatic, entertaining and a process of moving the society where is ought to be all the time. But as long as you're holding on to where you were yesterday, you're standing still. As long as our politicians only campaign in a combative way in addressing their opponents rather than attempting to educate and wooing the electorates, there is a need to call them to order for the sake of our common commonwealth. We are all stakeholders in this country and no politician must henceforth be allowed to use the microphone wrongly in addressing our people.
The first area of moderation is their ability to collect and use correct information. Anything different from that is lying. Lying about your opponents, or about someone, is as vicious as an act of physical violence, comparable to the activities of Boko Haram and their sponsors. Effects of lying against anyone can be as permanent as those of a wound which always retains a permanent scar in the body. Before a politician begins to condemn his opponents we encourage him or her to imagine wounding the perceived opponents with swords rather than lies. Politics is about having the correct figures and using them appropriately, not outright falsification of figures. For example, consider a class in a private university consisting of only 10 students and 5 of them graduated with First Class honors. Compare this with a Federal University like my own, University of Ilorin, where an average class has 150 students and 10 of them graduating with First Class honors. The owner of the private university is allowed to claim that 50% of his students graduate with First Class just as the VC of the Federal University can claim that he is producing twice the number of First Class graduates than those so called private universities. All these are elements of misuse of statistics but can still be tolerated because of the context of their presentations. In particular our politicians must run away completely from derogatory and campaign of calumny or abusiveness.
It should be reiterated to our politicians, especially those who have been holding positions but the public thinks he or she has been misusing such opportunity, or that the opportunity should be passed to someone else. They should remember that our democracy is very embryonic and requiring extra efforts from the politicians themselves. We all need to sacrifice to achieve peace and enduring system. Embarking into negative campaigning, by trying to win an advantage, by referring to negative aspects of an opponent or of a policy rather than emphasizing one's own positive attributes or preferred policies could be counter productive. Negative campaigning should be articles only in the marketplaces where ideas and products are contesting. Negative campaigning is becoming the norm in political avenues, mitigated only by the dynamics of a particular contest, particular office and the individuals involved. Nigeria, as an entity in its commonwealth of association and togetherness, must not be brought into your campaign, remotely or whatsoever.
While we may not suggest an extra monitoring body on the issue of negative campaigns we should encourage INEC to expand its operation to be proactive and calling politicians who may cross a well defined redline to order. Adequate punishment must be prescribed for erring politicians upfront such as withdrawal of license to contest and such punishment that could support objectivity and growing the culture of democracy and positive campaign. There are a number of techniques used in negative campaigning. Among the most effective is running an advertisement only for attacking an opponent's personality, record, or opinion. Running advertisement solely to attack opponents or political parties is usually attempting to identify the risks associated with the opponent, the political party, and often exploiting people's fears to manipulate and lower the impression voters have of the opponent. This class of negative campaigns has the potential in erroneously shaping voters' views of opponent. Contrast or comparison advertisements usually contain information about both the candidate and the opponent. The information about the candidate is positive, while the information about the opponent is negative. Contrast advertisements compare and contrast the candidate with the opponent. It publishes the positive information about the candidate with the negative information of the opponent. Our democracy should be able to survive without negative campaigning.
Why do campaign organizers engage in negative campaigning? Sponsors of overt negative campaigns often cite reasons to support mass communication of negative ideas. Those who conduct negative political campaigns sometimes say the public needs to know about the person he or she is voting for, even if it is bad. In other words, if a candidate's opponent is a crook or a bad person, then he or she should be able to tell the public about it. Unfortunately Nigerians have several inherent taboos of no go areas including inability to call a blind man by that name, someone who has many wives and none of the wives is really his is painted as happily married, a wicked man on his burial is painted an angel. It is time to tell the people the politicians we are voting for by removing their masks. Truth and correct information is not negative campaigning even though it may hurt the target. Hence campaign organizers who invest their fortunes in negative approaches should do so with considerable research to support the merit of their spending. In recent times researchers have concluded that the informational benefits of negative political campaigns possess the capacity to promote political participation, particularly among those otherwise least well equipped for political learning. Some studies have found that citizens who were aware of negative advertising were more likely to vote than those who didn't express recollection of such campaign.
Some of the other findings about the effects of negative campaigning include the impression that they are more memorable than positive campaigns, they reinforce a preexisting belief and are relevant to the central issues of a marketing campaign, and that a negative campaigning introduces controversy and raises public awareness through additional news coverage. Therefore negative campaigns have positive effects sometimes but campaign organizers should make them water tight and error free.
The note of warning is that while a negative campaigning may motivate the base of support it can alienate apathetic and undecided voters from the political process, reducing voter turnout and radicalizing politics. The voters' turnout in Nigeria is often very low as many electorates have come to believe that their votes won't count. It is perceived that there is an organized plan within the politicians to win the elections whether or not we vote. A politician that engages in negative campaign may only produce a backlash with disastrous results on self. Because of the possible harm that can come from being seen as a negative campaigner, candidates should pledge to refrain from negative attacks. Negative political campaign makes the electorates want to turn away physically from the political process but their minds will remember negative messages for a long time.
The dicey circumstances in Nigeria include the wrong emphases of our differences in religion, ethnicity, region and the like. Already the electorates have believe together that in most States if the governor is a Christian the deputy should be a Muslim, if the governor came from one senatorial district last time that it should be the turn of another senatorial district this time, that is there is internal democracy within each political ward but which is not in the legal book. These are not negative or positive campaigning but democratic process. In our perceived opinion Nigeria would be better of running inclusive and shared government such as proportional representation. The present system is like a "winner takes all" where you lose at the State only to become a federal minister at the end to be attacking your state governor. This is a negative view of politicking. If Nigeria must pass her political tests in 2015 most of the current politicians must be called to order in their alterances, behaviours and flamboyant lifestyle in a community where majority live on less than 2 dollar per day. Politics and campaigning are to find solutions to moving Nigerians and Nigeria where we ought to be and not to excessively pay some individuals at the expense of the others.
Prof. R. A. Ipinyomi
ipinyomira@yahoo.co.uk or/and raipinyomi@unilorin.edu.ng
Short URL: https://www.africanexaminer.com/?p=19141