Africa Magic Indigenous Films, "Igba Nkwu", "Adele Oba" To Premiere March 26
Entertainment News, Latest News
Saturday, March 25th, 2023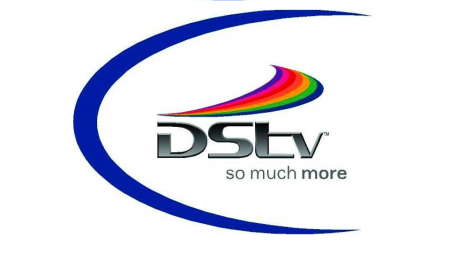 (AFRICAN EXAMINER) – Africa Magic has announced that its indigenous films: "Igba Nkwu", and "Adele Oba" would premiere March 26 on DSTV channel 157 and 159.
This is according to a statement by MultiChoice Nigeria.
"This weekend, two of three original indigenous films of Africa Magic will premiere.
" Adele Oba and Igba Nkwu will go live on Sunday, March 26, 2023, on Africa Magic Yoruba (DStv ch. 157) and Africa Magic Igbo (DStv ch. 159).
"The Hausa indigenous film Asali Zunubi aired earlier in the month on March 19.
"Throughout the month of March, Africa Magic has been releasing new films and re-broadcasting Nollywood classics.
"Africa Magic Urban will air 15 new movies this month and 15 Nollywood classics. While, Showcase will air 25 never-before-seen films, of which 14 are Africa Magic originals," the statement said.
Adele Oba (meaning King Regent) follows the story of a superstar female DJ who is living her absolute best life in the city until her father, a king, dies.
Faced with rivalry, deceit, betrayal and setups, she must sacrifice her blooming career to honour her late father by becoming the regent of the Gbaremu Kingdom.
Adele Oba will describe the issues of becoming king in modern times and the sacrifices that contenders must accomplish to make it happen.
On the other hand, Igba Nkwu, which means Wine Carrying, is an intriguing story about traditional marriage.
A man is torn between paying an exorbitant bride price or calling off his wedding. He eventually goes ahead with the ceremony, but everything is not as it seems.
Igba Nkwu will delve into the intricacies of certain Igbo wedding traditions. If you want to learn something about either culture, don't forget to tune in this weekend.
Both films will have deep cultural representations and nuances.
The ongoing DStv Step-up promo will also help give you the best upgrade experience. By upgrading from Confam to Compact, DStv will automatically upgrade you to Compact plus, where you can catch all the fun on the March Movie Madness spree from Africa Magic.
With its promise of captivating storytelling, Africa Magic continues to deliver an experience like no other. Visit Dstv for additional information about the films. (NAN)
Short URL: https://www.africanexaminer.com/?p=86495