After Bloody War, Syrians Go to Poll to Elect New President
Featured, Latest News
Tuesday, June 3rd, 2014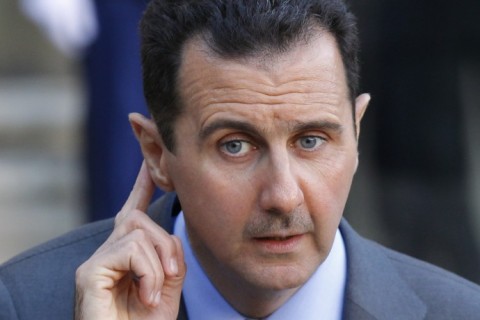 After three years of bloody civil war, Syria on Tuesday holds its Presidential election amid tight security. The war which started during Arab spring had consumed tens of thousands of Syrians, while many others were either declared missing or displaced.
The incumbent President, Bashar al-Assad has been widely speculated to coast home victory in the election already being described by the critics as a sham, just as the country is witnessing for the first time in decades, an election in which more than one name has appeared on the ballot paper. If emerges winner, Al-Assad will be on his way to spend in office third term of seven years. Analysts say Syrian officials have gone to great lengths to present the vote as a way to resolve the crisis.
The two major opposition in the poll – Maher Hajjar and Hassan al-Nouri were not prominently visible during the election campaigns, which is another strong factor that may account for a predictable victory for the incumbent President.
Agency reports stated that previous Presidential terms have been called through a referendum with just one member of the Assad family on the ballot paper. Still, no vote will be cast and there won't be ballot box, in locations described by opposition as "liberated" areas, a situation which will allow undue access for the agents of the regime
According to BBC News, many Syrians were not keen about the election, declaring it as meaningless in towns and villages last weekend. They posited that President Assad was a "butcher", a mass murderer – and his regime would rig the election and coast over 90 per cent of the votes cast.
Election campaign officially ended on Monday and workers across central Damascus removed banners, posters and pictures of the candidates. Syrian Prime Minister Wael al-Halqi claimed that the election was a "historic day" for the country and the large turnout was an indication that the Syrian people have decided and are determined to make the electoral process a success".
Short URL: https://www.africanexaminer.com/?p=12078