Anambra APC: South East Leadership Dissociates Self From Repeat State Congress
Latest News, News From The State, Politics
Monday, May 12th, 2014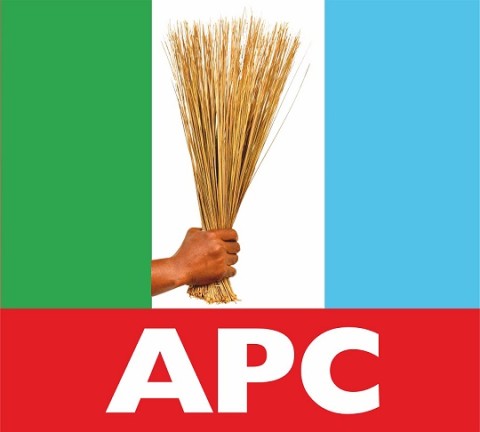 Ignatius Okpara, Enugu
The  South- East chapter of All Progressives Congress (APC) has dissociated itself from the repeat Anambra State congress of the party conducted by some  aggrieved members led by Senator Annie Okonkwo.
The controversial congress, according to the opposition party, took place last Friday at the Women Development Centre Awka, the Anambra state capital.
In a statement issued by the South East zonal publicity secretary of APC, Osita Okechukwu, made Available to African Examiner on Monday, the party upheld the earlier  Congress held in the state on April 26 at the Alex Ekwueme Square in Awka.
"On the position of the Congress Appeal Report on Anambra State and the Abari Sub-committee we stand."The statement reads.
Okechukwu, in the statement, accused the organisers of the repeat congress of plotting to de-stabilize APC in Anambra State and scuttle its case before the Governorship Election Petition sitting in Awka.
He therefore, appealed to all APC members in Anambra to join hands with Senator Chris Ngige who remains the leader of the party by virtue of his position as the highest APC political office holder in the state.
The APC spokesman maintained that there is no faction in Anambra APC, describing the purported repeat congress as a gathering of disloyal politicians being used by external forces to destabilize the party.
"All one can say is that Senator Annie Okonkwo cannot in all honesty say he is a genuine member of the APC, having sabotaged the party during the Anambra State gubernatorial election late last year.
"Am worried he may withdraw the APC suit at the tribunal if by mistake the leadership hands over the structure of the party to him.
"Late Chief Edwin Ume-Ezeoke did same to Major General Muhammadu Buhari (rtd)" Okechukwu noted.
It would be recalled that a Committee set up by the APC National Congress Supervisory Committee earlier ruled that there was no need to repeat ward, local government and state congresses in Anambra State, hence upholding the earlier congress.
The Committee was headed by Dr Garba Abari, with Hajia Sadia Farouq and B.D. Lawal as members.
Senator Annie Okonkwo had complained against the earlier congress held on April 26, claiming that Senator Chris Ngige marginalized his group.
"It was based on this compliant that a committee was hurriedly set up to repeat the primaries, which did not go down well with Ngige.
But, the Abari Committee after exhaustive meeting last week in Abuja with Senators Okonkwo, Ngige and other stakeholders like Sharon Ikeazor, upheld the earlier congresses.
"The decision of the Abari committee is in line with the position of the report of the Appeal Panel that certified the earlier congress.
"Most importantly the Committee appealed to all members to join hands with Ngige as there is high probability of repeat gubernatorial election in Anambra State, going by feelers coming out from the Election Tribunal.
Short URL: https://www.africanexaminer.com/?p=11248