APC Orders Its Lawmakers To Block Budget, Service Chiefs, Ministerial Confirmation
Featured, Latest News, Muyiwa Bamidele, Politics
Friday, January 24th, 2014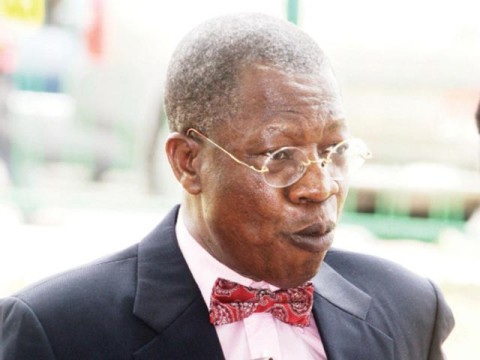 PDP Says "It's A Direct Call To Anarchy"
By Muyiwa Bamidele, Abuja
The All Progressives Congress, APC has asked all its members in the National Assembly to block all the executive bills and legislative proposals including the 2014 Appropriation Bill.
This was part of the outcome of the party's interim National Executive Committee meeting which lasted for several hours in Abuja on Thursday.
Interim Publicity Secretary of the Party, Alhaji Lai Mohammed, told Journalists that the directive was as a result of what the party considers as acts of impunity by the presidency in Rivers State.
"Any cursory observer of events in Rivers State since February 2013 would be left in no doubt as to the culture of lawlessness and impunity being promoted and supported by the Presidency and executed by the State Commissioner of Police, Joseph Mbu, who has become the de-facto military governor of Rivers State and the sole administrator of PDP in that state.
"In view of the joint resolutions of the National Assembly on Rivers State, and other constitutional breaches by the Presidency, the APC hereby directs its members in the National Assembly to block all legislative proposals, including the 2014 budget and confirmation of all nominees to military and civilian positions to public office, until the rule of law and constitutionalism is restored in Rivers State in particular, and Nigeria in general", he said.
Meanwhile, the People's Democratic Party (PDP) has described the directive of the APC as a direct call for anarchy and a vindication of PDP's earlier position that the APC is out to destroy the institution of democracy and the unity of the nation.
PDP National Publicity Secretary, Mr. Olisa Metuh said on Thursday night that with the anti-people directives, Nigerians can now see that the PDP was not crying wolf when it alerted that the APC does not mean well for the nation.
"In asking that service chiefs should not be confirmed by the Senate, the APC has revealed its devilish plot to undermine the nation's security system, create a state of anarchy and pave way to unleash mayhem on the people." Metuh stressed.

Short URL: https://www.africanexaminer.com/?p=7593