Baraje's PDP Warns Jonathan not to run in 2015
Featured, Femi Kehinde, Latest News
Wednesday, September 25th, 2013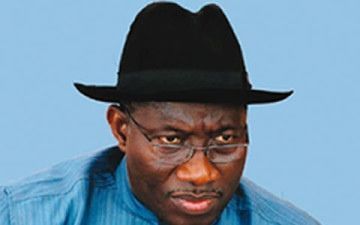 Femi Kehinde
The new Peoples Democratic Party (nPDP) led by Abubakar Baraje has warned President Goodluck Jonathan not to seek re-election in 2015.
The faction said doing so would be against the interest of the country and its people and it decided to advise Jonathan after reviewing the state of the nation and the pulse of Nigerians on his ambition to contest the poll.
The National Publicity Secretary of the faction, Chukwuemeka Eze in a statement issued on Tuesday noted that the President has given enough clue of his intention to run, even although he has not declared it openly.
"The latest of such clues came on Sunday in New York, United States. Speaking at a luncheon with Nigerian professionals in the U.S, President Jonathan insisted that he is eligible to contest in 2015 as we have a constitution that makes a provision for a maximum of eight years for anyone who wants to become a president or a governor," the nPDP said.
Baraje observed that the President had made a similar statement in April 2012, in an affidavit in response to a suit instituted at an Abuja High Court by a PDP chieftain, Cyriacus Njoku, seeking to stop him from contesting the 2015 presidential election.
"We are worried that Mr. President is intent on running despite his earlier promise not to do so and in spite of the wise counsel of well-meaning Nigerians, including respected elder statesmen.
The faction reminded Jonathan of a statement he made in Ankara, Turkey in February 2011, during an interactive session with Nigerians and diplomats working in the United Nations Economic Commission for Africa (UNECA) and the African Union (AU).
The nPDP statement quoted Jonathan thus: "I would have loved that the Nigerians in Diaspora vote this year (2011) but to be frank with you, that is going to be difficult now. Presently, the law does not allow the voting outside Nigeria and so this year Nigerians in Diaspora will not vote but I will work towards it by 2015 even though I will not be running for election."
"Four years is enough for anyone in power to make significant improvement and if I can't improve on power within this period, it then means I cannot do anything even if I am there for the next four years."
The faction said there was no way the President could deny his own statements at this point in time, since he failed to deny the statements over the past two years.
The statement added, "How does Mr. President want Nigerians and the entire world to see him for this volte face? Why can't he keep his words as a man of honour instead of allowing himself to be misled by selfish advisers to go back on his words, thereby overheating the polity,"
Short URL: https://www.africanexaminer.com/?p=1714