COVID-19: Malawian President Warns Against Complacency
Featured, Latest News, News Around Africa, South Africa, Southern Africa
Monday, March 29th, 2021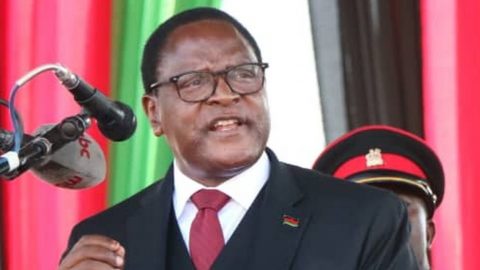 (AFRICAN EXAMINER) – President Lazarus Chakwera of Malawi has warned Malawians against complacency, especially during Easter activities, amid falling COVID-19 test positivity rates.
Average COVID-19 positivity rate over the past week was 6.3 per cent, down from around 30 per cent in February, Chakwera said during his regular monthly update on developments in the country.
The positivity rate as at Sunday was 4.5 per cent. However, the president warned that planning festivities that breach COVID-19 preventive guidelines would be a grave mistake.
"We are still under the state of national disaster that I declared 75 days ago.
"That means the regulations we enacted for stopping the spread of COVID-19 remain in force, including the washing of hands, the wearing of masks, and the maintaining of social distance.
"We do not want a repeat of the laxity that happened over Christmas, which caused both the number of confirmed COVID-19 cases and the number of COVID-19 deaths to increase five-fold in the three months since," Chakwera said.
He said if the positivity rate stays below five per cent throughout the week and throughout Easter, the country can ease the restrictions and open the economy further.
Malawi has reported 33,481 confirmed COVID-19 cases, 29,611 recoveries and 1,114 deaths Since April 2020, when the country confirmed the first cases of the pandemic.
(NAN)
Short URL: https://www.africanexaminer.com/?p=61255