Cultists Shot Dead 2 Women, 4-Month Old Baby In Lagos
Ayo Balogun, Featured, Latest News, News
Wednesday, February 12th, 2014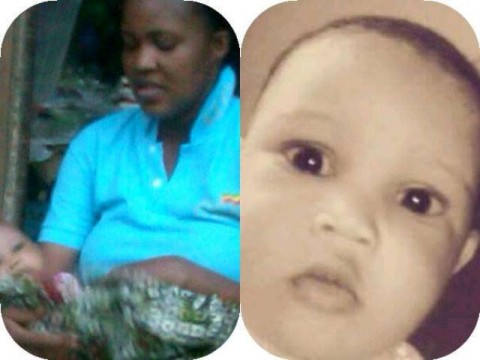 Ayo Balogun, Lagos
Tragedy struck in Mushin area of Lagos, Nigeria on Monday night when cultists shot dead two women and a four-month-old baby strapped to her mother's back.
African Examiner's investigation revealed that the incident took place at Showunmi Street around 9:45 pm.
The suspected custists were said to have been shooting sporadically while people scampered to safety to avoid being gunned down.
A bread seller on Showunmi Street who was by a junction selling her wares was shot in the head as she fell inside a gutter and died immediately.
Another woman, Mrs Ayoka Banire and her four-month-old baby, Aisha, strapped to her back were shot dead by the suspected cultists in a gruesome manner.
It was gathered that the woman had gone to Ewenla Street in the area with her baby strapped to her back to buy moi-moi when she was caught in the shooting.
Her baby was shot in the head as the bullet penetrated her brain and hit the woman in the neck and both of them died.
The woman and her baby lived at 20 Showunmi Street. There was weeping and wailing in the compound as the news of their dead was broken to the residents.
The police did not come to the scene until after the cultists have escaped. The deceased have been deposited at the Mortuary in the area.
Short URL: https://www.africanexaminer.com/?p=8232