EBOLA IN US: Mexico, Belize Close Ports to US Cruise Ship
Ebola News, Featured, Latest News
Friday, October 17th, 2014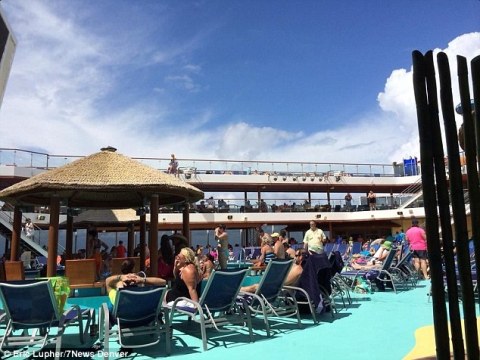 …As American Government Works Towards Bringing Female Victim And Husband Back Home
A US cruise ship which launched from Texas was Friday barred from entering Belize and Mexico because it may be carrying an Ebola victim.
The ship is carrying a health worker from Texas Health Presbyterian Hospital in Dallas – the epicenter of the Ebola crisis, where the first patient to die of the disease in America was treated.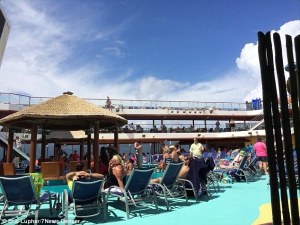 The woman – who is now in voluntary isolation to protect fellow passengers – had handled samples from Thomas Eric Duncan, who died of the virulent disease on October 8.
Officials had wanted to move her off the ship so she could fly home. But the governments of Belize and Mexico both denied permission for the ship to dock in order to protect its own citizens.
The female healthcare worker from was reportedly quarantined on board the Carnival Cruise ship.
The health worker has so far not shown any signs of the disease since she handled the material 19 days ago, the White House said.
The government is working to return the woman and her husband to the US before the ship, the Carnival Magic, completes its cruise. The US government  was working to secure their transportation home.
Vacations continued for passengers aboard the ship, who were given a $200 credit to their on-board accounts, but had to miss out on a stop in Mexico
An administration official said the cruise ship had stopped in Belize but officials there would not allow the passenger to leave the vessel so she could be flown home.
Short URL: https://www.africanexaminer.com/?p=18838