Ebola: Sierra Leone Doctor Dies In US
Ebola News
Monday, November 17th, 2014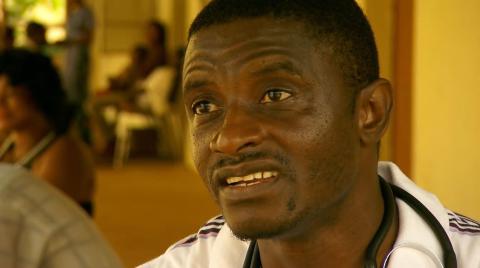 A surgeon from Sierra Leone who was being treated for Ebola in the US has died, a Nebraska hospital announced.
Martin Salia, who has US residency and is married to an American, arrived for treatment in the state on Saturday, in a critical condition.
And on Monday morning the hospital said the 44-year-old had died.
More than 5,000 people have died in the current Ebola outbreak – almost all of them in West Africa. Dr Salia is the second person to die in the US.
Liberian national Thomas Eric Duncan died in Dallas last month after contracting the virus in Monrovia.
BBC
Short URL: https://www.africanexaminer.com/?p=19700