Enugu Govt Seals Off Heritage Bank, GTB, Unity Bank, Others Over Tax Evasion
Business News, Featured, Latest News
Wednesday, August 15th, 2018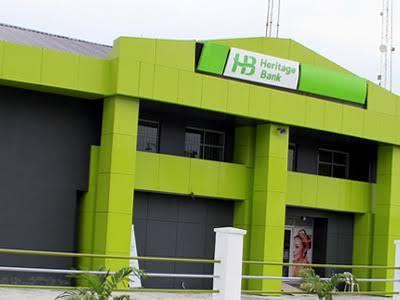 By Ignatius Okpara, Enugu
ENUGU, NIGERIA (AFRICAN EXAMINER) – The Enugu State Board of Internal Revenue after obtaining Court Orders, Tuesday carried out a distrainment exercise on four banks and two other private firms, as it sealed off their offices over non-payment of taxes to the State.
The Board claimed that the unpaid tax amounts to N200m.
AFRICAN EXAMINER reports that the affected firms are located in Enugu metropolis and Nsukka.
The Director of Back Duty Audit, Mr. Edwin Iyidiobi, who spoke to newsmen after the exercise, disclosed that the affected organizations are, Guaranty Trust Bank (GTB) Plc; Sterling Bank Plc; Unity Bank Plc; Heritage Bank Ltd; Robertson Nig. Ltd and Paladium Hotels Ltd.
Mr. Iyidiobi further said the business establishments were owing the state the following amounts: GTB (N46m); Sterling Bank (72.2m); Unity Bank (N22m); Heritage Bank (53.8m); Robertson Nig. Ltd (3.1m) and Paladium Hotels Ltd (N3m), totaling over N200 million.
The Director added that the detrainment exercise became imperative "after several failed appeals to these companies that are indebted to us", adding "they did not comply with our request and of course being law abiding citizens we had to ask for court's assistance".
He maintained that the exercise followed due process and was successful, saying: "We got Court Orders to seal off the affected companies, and distrain them until they pay what they owe the state government".
Mr. Iyidiobi explained that the taxes being owed the state government by the affected companies were in form of "unpaid PAYE; under-remitted PAYE; under-remitted Withholding Tax; under-remitted Development Levy and interests and penalties charged on the under-remitted taxes as provided by the law".
While emphasizing the board's need to raise sufficient funds for the execution of state government's development projects, Iyidiobi urged the defaulters to comply with their civic responsibilities by paying the outstanding taxes for the overall benefit of the people of the state. 
Short URL: https://www.africanexaminer.com/?p=45454