First Ebola Virus in Ghana Under Observation
Featured, Latest News, Trending Stories
Monday, July 7th, 2014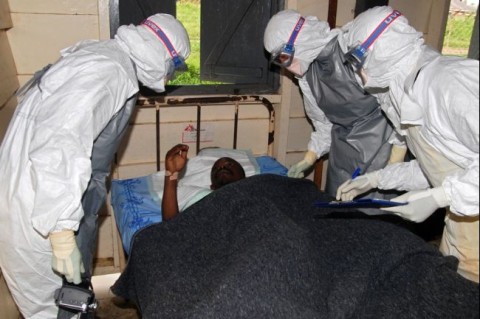 Barely a week to the hosting of regional summit of the health experts and other stakeholders, Ghana is currently treating a suspected case of the deadly Ebola virus, the Ghanaian health Ministry has indicated.
The world's deadliest virus outbreak which to date has no vaccine or cure, has so far killed over 460 people in Guinea in February and spread to neighbouring Liberia and Sierra Leone.
The case was recorded at the Nyaho Clinic in Accra, the Ghanaian capital, according to a statement by the health Ministry.
The patient and staff at the clinic have been quarantined and provided with protective clothing, it said.
The clinic the statement reveals, it was awaiting the results of blood tests to see whether the patient really had Ebola virus or not.
The Ministry's Public Relations Officer, Tony Goodman, affirmed. "We will like to assure the general public that we have everything under control,"
Similarly, it said that it had put in place "precautionary measures" and that people should stay calm.
In April, Ghana's health authorities said a girl suspected to have Ebola had tested negative.
Experts confirmed that Ebola virus spreads through contact with an infected person's, bodily fluids and has killed up to 90 per cent of those infected.
The health ministers of 11 West African states met in Accra last week promising to work more closely together to combat the outbreak.
So far, 759 people have been infected with the virus in Guinea, Liberia and Sierra Leone.
Health officials have alleged the region's porous borders to be responsible for many to be infected people to carry the disease into other countries.
Short URL: https://www.africanexaminer.com/?p=14003