GTBank Launches GTExpress Service
Banking & Finance, Business News, Featured
Wednesday, November 27th, 2013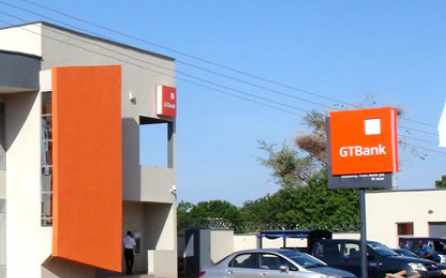 Kayode Adelowokan, Lagos
Guaranty Trust Bank plc, one of the leading banks in Nigeria, has launched a new product called 'GTExpress' service.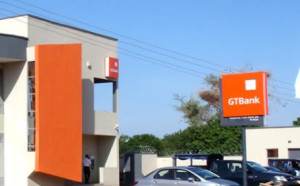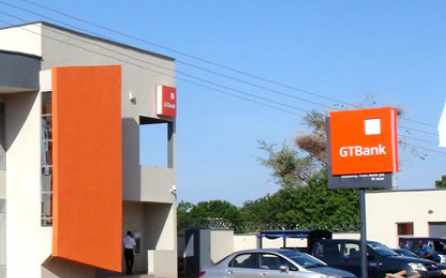 The GTExpress is a comprehensive agent banking service that allows customers access financial services at convenient locations.
The bank disclosed this in a press statement made available to africanexaminer.com signed by the Head, Corporate Communications, Mr. Damilare Asaolu, that the product is in-line with the bank's drive towards achieving a more inclusive financial services industry in Nigeria.
The statement said, "The GTExpress service is banking via agent locations such as Supermarkets, Schools, Cinemas, Markets and Restaurants. It is an initiative to reach out to the underserved and unbanked segments of the population through the use of non-banking retail outlets."
The statement also said that the non-banking outlets, agent locations, will provide banking services such as Account Opening (Instant Accounts), Cash deposit and Withdrawal via ATMs, Customer Enquiries, Bills payment, Funds transfer services (local money value transfer) and other activities as may be prescribe from time to time by the Central Bank of Nigeria.
According to the bank's Managing Director, Segun Agbaje, said the unbanked sector of the economy presents a significant growth area for banks in emerging markets, adding that the bank's objective is to offer banking products and services to the segment via non-banking outlets thus breaking down barriers to financial inclusion such as accessibility and cost.
Meanwhile, Guarantee Trust Bank which was established 23 years ago has outshine other banks in the country based on its innovative banking products and services for comfort of Nigerians.
The GTBank has a record of 'Industry First' innovations such as 'Internet Banking' which enables customers carry out transactions from the comfort of their home or office; 'GTConnect'- a fully interactive 24 hours self-service Contact Centre; 'Social Banking' service on facebook that allows GTBank Account holders transfer money, purchase airtime, pay bills, and confirm their account balance on facebook.
'FastTrack' is another product that allows customers withdraw money quickly within the Bank's branches using their debit cards. The bank's 'e-branches' where customers can carry out most of their banking transactions such as deposits and withdrawals without visiting the banking hall.
Short URL: https://www.africanexaminer.com/?p=5339