Ijaw Youths Accept Buhari's Victory, Warns Members Against Violence
Featured, Latest News, Nigeria 2015 Election
Thursday, April 2nd, 2015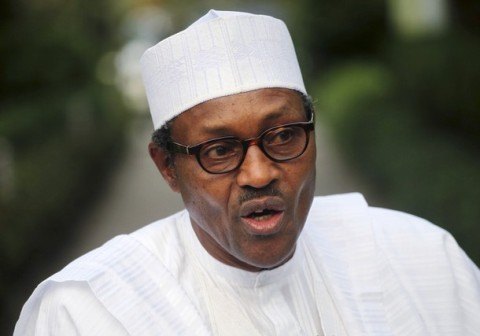 From Ignatius Okpara, Yenagoa – President-General of Ijaw Youths Council, (IYC), an umbrella body of all youths in the geo political zone, Mr. Udengs Eradiri, has called on its members across Nigeria, to eschew all manner of violence, on the outcome of last Saturday's Presidential polls won by the opposition APC candidate, General Mohammadu Buhari (rtd).
He however congratulated Buhari on his electoral victory, assuring that Ijaw youths would support his administration.
He pledged, "we will support you, just the same way youths from other parts of the country supported the Jonathan administration".
Eradiri, warned that any Ijaw youth who involved in protest, destruction and other acts of violence would be considered to be doing so at his or her own risk.
IYC he said, would accept the leadership of Buhari, as the South-South region had had its own chance but could not use the position to its advantage.
Eradiri therefore, advised the youths in the region to resist being manipulated politically.
"I want to use this opportunity to congratulate Gen. Buhari who has emerged the winner of the presidential election.
"And so as IYC, when we had our own as President, the Igbo, the Yoruba, the Hausa were loyal to him. We will be loyal to the President-elect, Gen. Buhari, who from May 29, 2015 would become the President of the Federal Republic of Nigeria.
"We will accept (the results of the election). We had our own knife and yam; we were not able to cut it the way we wanted.
Speaking with newsmen Wednesday, the IYC boss said" We have no other person to blame, it is in this part of the country that people ask for money to go and vote.
"However, the northerners were paying for their own transportation to go and exercise their rights and to go and pick their PVCs.
"Our people were expecting that they would be paid to collect PVCs and the results reflected so.
"We have no other choice; we are the architect of our own problem. So, we should be able to live with it.
"If you go and protest, you are on your own. If you go and destroy anything, you are on your own. I, as the leader of youths in this region, have reached out to other ethnic nationalities to canvass support.
"Maybe, we started late. Maybe the attention was not given that should have started with the political class.
"History has already recorded it. So, the best we can do is to key into his (Buhari's) administration, just as the Yoruba and Hausa key into the administration. It is time for us to also key into the administration.
"So, I called on our people to steer clear of all those political manipulations", the youth leader cautioned.
Short URL: https://www.africanexaminer.com/?p=23039