Insecurity: We Are Tired Of Losing Our Loved Ones, Nigerian Women Group Cries Out
Featured, Latest News, News Across Nigeria
Tuesday, September 21st, 2021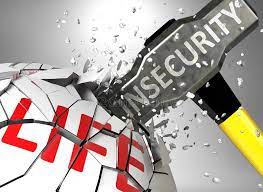 (AFRICAN EXAMINER) – Nigerian Women Mediators Network (NWMN) has decried the spate of insecurity and wanton loss of lives in Nigeria, which has subjected the citizens to perpetual fear and desolation on a daily basis.
The group lamented that the fear and feeling of insecurity of lives and properties as well as wanton loss of lives cut across the length and breadth of the country, are palpable and scary, adding that they were tired of losing their loved ones.
NWNM also noted that those vested with the power and resources to secure the country have thus far kept mum, saying nothing and doing very little, thereby leaving the fate of millions of Nigerians to the whims and caprices of youths loyal to the philosophy and dictates of terror leaders, kidnapping kingpins and bandits.
They further stated that several households and families no longer sleep with their eyes closed, adding that inter and intrastate travels have become so risky and scary that Nigerians are living as prisoners in their country.
"From Imo to Kaduna, Jos to Benue, Zamfara, Kebbi, Kastina, Ondo, Ogun, and Enugu, just to mention but a few the story is the same. The story goes on from one gory incident to another, making our dear country a one day, one trouble, more deaths, Nigerian women Mediators Network is weeping, Nigerian mothers are wailing. We are tired of losing our loved ones.
"We are tired of burying our youths, we are tired of sending our children, youths, women, and men to their early graves and we use this opportunity to call on all Nigerians to stand up and join us to say ENOUGH IS ENOUGH!
"We want and desire a Nigeria that has value for the lives and properties of its citizens. We desire a Nigerian that works for Nigeria. We Desire a Nigerian that is equitable for us and our generations unborn. We desire a Nigerian that we can bequeath to the future generation", the group said in statement to mark this year's International Day of Peace (IDP).
The IDP event which is celebrated on September 21 annually, is a day declared by the UN General Assembly to be devoted to strengthening the ideals of peace, through observing 24 hours of non-violence and cease-fire. The theme for the 2021 IDP anniversary is "Recovering better for an equitable and sustainable world".
NWMN noted that this year's IDP celebration aligns directly to situations in Nigeria as the West African nation grapples with addressing intractable violent conflicts and security threats ranging from Boko Haram, farmer herders conflicts, kidnapping and banditry as well as the threats by Indigenous people of Biafra (IPOB), adding that it is coming as the world and indeed Nigeria tries to heal from the effects of the COVID-19 pandemic.
"We are inspired to think creatively and collectively about how to help everyone recover better, how to build resilience, and how to transform our world into one that is more equal, more just, equitable, inclusive, sustainable, and healthier.
"NWMN recognizes the importance of this day, to amplify and join our voices to call on our leaders to be proactive, enjoin our communities to embrace dialogue, and encourage a more collaborative approach to addressing our issues", the group added.
The group also condemned in unequivocal terms the security breach and infiltration of unknown gunmen and bandits into Nigeria and especially the rising attacks of our armed forces fighting these threats. These gallant soldiers and other security agents, according to them, should not be made to suffer or die in their prime.
"While we pray for the faithful repose of their souls and ask God to comfort their families, colleagues, and loved ones, we raise our voices as Nigerian Women Mediators Network to scream to all Nigerians; ENOUGH IS INDEED ENOUGH!
"The adoption of hundreds of students in Niger, Kaduna, and many other places remains worrisome. It is a fact that schools remained closed between May and August 2021 in Kaduna, Kebbi, and other states, as students have continued to be soft targets for kidnapping for ransom. Yet Education is the bedrock of any modern and developed society.
"This is scary and worrisome. Sadly, these students like others in other states of the federation must compete with their mates and write the same external exams to move on to the next level in their lives. To This end, we are calling on all the Executive Governors of all the 36 states of the federation including the Fedderal Capital Territory (FCT) to live up to their duties as the Chief Security Officers of their states and secure their citizens", the group stressed.
They also called on all the security agencies, their apparatuses, and architecture in Nigeria to do their duties and collaborate with their network and other civil society groups to mediate and bring lasting peace and healing to "our motherland as we have no place we can call our home except Nigeria and we shall not wait and watch Nigeria implode".
"We are pleading to all critical stakeholders to give dialogue a chance. We appreciate peace, we preach equity, we preach inclusivity. These are the essence of who we are and what we do as a NATIONAL NETWORK", they further stated.
Short URL: https://www.africanexaminer.com/?p=68138